Frequently Asked Questions About Diabetic Foot Care
Friday, March 31, 2023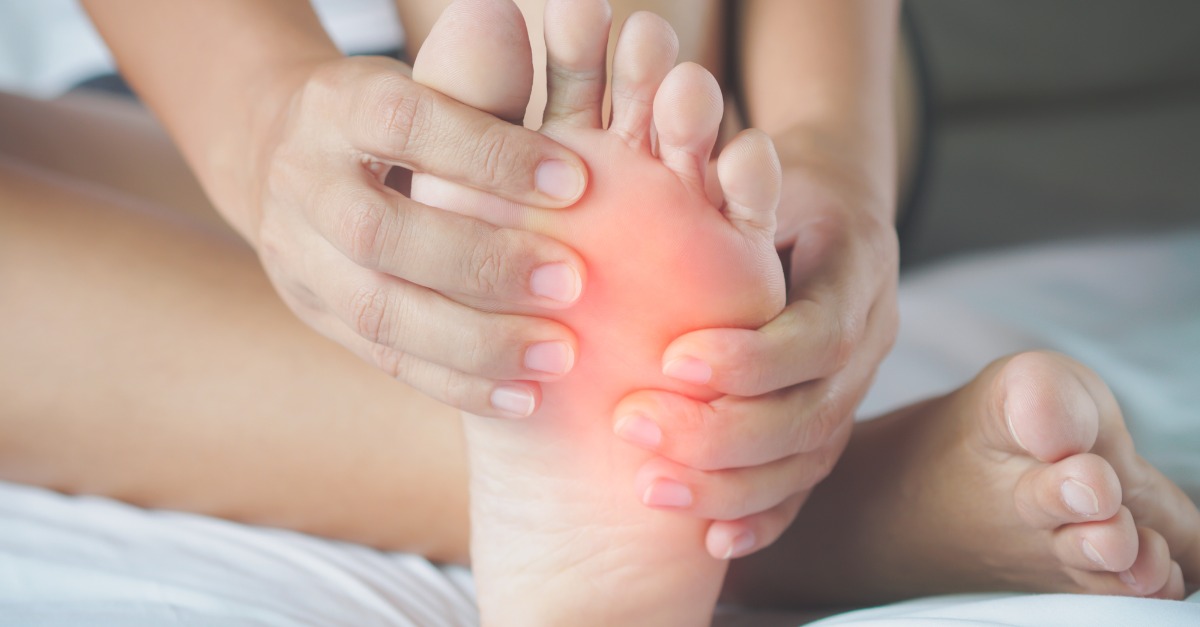 Proper foot care is important for everyone, but for people with diabetes, it's especially critical. Diabetes can lead to changes in circulation that increase the risk of serious foot issues. Discover what you can do to promote foot health with diabetes below.
How does diabetes impact the feet?
Diabetes can lead to nerve damage which may reduce sensation in the feet. This means minor cuts, scrapes, and blisters can go unnoticed. This problem is further complicated by the fact that diabetes can reduce the skin's ability to heal. Small injuries can therefore turn into infections or chronic ulcers, which can become serious and could even result in amputation.
How can you keep your feet healthy with diabetes?
Fortunately, there are proactive steps you can take to care for your feet and minimize the risk of serious issues. Start by washing your feet with warm, soapy water each day. As you do so, inspect them for cuts, sores, and blisters that may need treatment. Dry your feet carefully and apply a moisturizer, avoiding the space between the toes where bacteria could develop.
How should you trim your toenails?
People with diabetes have to be especially careful when trimming their toenails to prevent injuries. Aim for a straight line, as rounding the corners could lead to ingrown toenails. Gently file away any sharp edges that remain.
What type of shoes are best for people with diabetes?
Choosing proper footwear keeps feet healthy by reducing the risk of irritation and blisters. Avoid going barefoot (even when indoors) to reduce your risk of even minor injury. Moisture-wicking socks can help to keep the feet from getting too sweaty, which could cause chafing. Make sure your shoes fit snugly, but without rubbing against any part of your foot. The toe box should have ample space for your toes to move around. Some patients may benefit from therapeutic shoes or custom inserts to support an optimal fit.
Which activities are best for people with diabetes?
You'll want to change out of shoes and socks promptly after exercising to avoid irritation or prolonged exposure to bacteria, but that doesn't mean you can't enjoy being active. In fact, keeping the blood flowing is a great way to promote healthy circulation and reduce the risk of diabetes complications. Feet-friendly activities include biking, swimming, and walking.
When is it time to see a doctor for foot issues?
If you have diabetes, have your feet checked during routine visits with your doctor. Any of the following symptoms, however, warrant a visit with your provider as soon as possible:
Chronic conditions such as diabetes call for attentive, quality care. SouthCoast Health has both primary care providers and specialists (including podiatry) to ensure each patient has access to the care they need. Browse through our directory of doctors online or call 912-691-3600 to schedule an appointment.
---
Whether you are looking for a primary care doctor or a pediatrician, or another medical specialist, SouthCoast Health has you covered with its wide range of world-class healthcare services, available throughout the Coastal Empire and Lowcountry. SouthCoast Health has 120 physicians and medical professionals in 18 locations in Savannah, Richmond Hill, Pooler, Rincon, Baxley, Hilton Head, Hinesville, and Statesboro. SouthCoast Health offers comprehensive medical services including: Family Medicine, Internal Medicine, Pediatrics, Allergy and Immunology, Cardiology, Endocrinology, Eye Care, Imaging, Infectious Diseases, Nephrology, Neurology, Physical Therapy, Podiatry, Sleep Medicine, Surgery, Clinical Trial Research Studies, Diabetic Self-Management Training Sessions, Dietetic Counseling, Laboratory Services, Massage Therapy, Optical Shop, Pharmacy, and Urgent Care.