The Benefits of Wearing Sunglasses
Thursday, May 11, 2023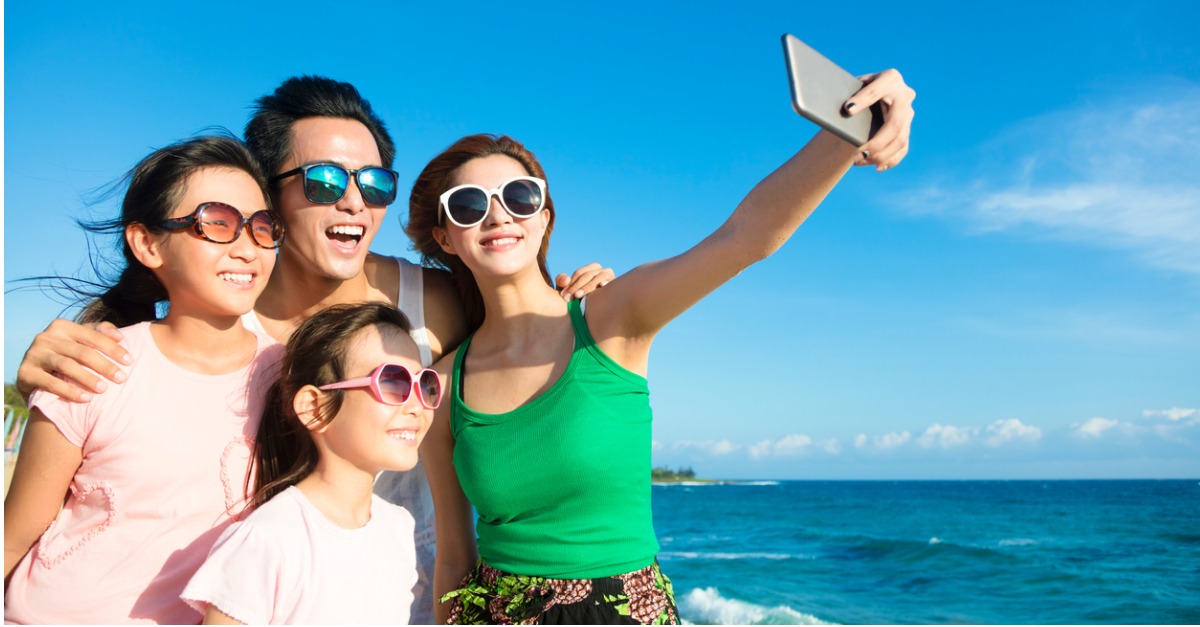 Sunglasses are more than just a fashion accessory. Whether you're choosing aviators, wraparounds, mirrored lenses or flip-up shades, they're one of the most important tools we have to protect our eyes. Here's how they help preserve your vision — not just during the sunny summer months when you're spending more time outdoors, but throughout the year.
Shielding Against the Sun
Just as harmful UV rays can damage your skin, they can also negatively impact your eyes' tissue, cornea and lenses in a number of ways — whether from natural sunlight or artificial rays.
Specifically, UV radiation accelerates eye aging, potentially leading to cataracts, corneal damage, and macular degeneration. Each of these conditions alone can lead to vision problems, especially over time. But certain types of skin cancer can also develop within the conjunctiva (clear tissue that covers the whites of the eye), cornea, and inner eye.
Photokeratitis is another rare, painful eye condition that occurs when ultraviolet rays temporarily damage the cornea and conjunctiva. This "eye sunburn" manifests in sensitivity to light, eye redness, watering, or pain, as well as blurred vision, and temporary loss of vision.
Fortunately, UV damage is avoidable when you protect your eyes by donning a pair of sunglasses.
Providing Safe Protection
When it comes to harmful UV rays, sunglasses provide the best physical barrier for your eyes. So when making your selection, choose lenses that block 99% to 100% of UVA and UVB rays. Keep in mind that your eyelids and the skin surrounding your eyes are highly sensitive, so sunglasses large enough to protect those areas will be most beneficial. The bigger the lens and frame, the more surface area they'll protect.
Beyond quality UVA and UVB protection, these other features may be useful to consider:
Polarization can reduce glare, and therefore improve the clarity of what you're seeing, but it doesn't necessarily offer any added UV protection.
Colored or mirrored tinting that doesn't interfere with your vision is also a matter of personal preference and style.
When it comes to frames, find a pair that fits your face shape well and won't slide off your ears or down your nose.
Once you've settled on a pair for yourself (or several pairs for different seasons), don't forget the rest of the family. People of all ages need to protect their eyes from the sun, including children, whose vision is still developing. Allow little ones to choose the style they want — so long as they offer the same amount of protection.
At SouthCoast Health, we provide care for every part of every person in your family. Whether you need an eye exam or professional and personalized service to help you select the perfect frames, lenses, or sunglasses at our Optical Shop, our team is available to you by connecting online or calling 912.527.5200.
---
Whether you are looking for a primary care doctor or a pediatrician, or another medical specialist, SouthCoast Health has you covered with its wide range of world-class healthcare services, available throughout the Coastal Empire and Lowcountry. SouthCoast Health has 120 physicians and medical professionals in 18 locations in Savannah, Richmond Hill, Pooler, Rincon, Baxley, Hilton Head, Hinesville, and Statesboro. SouthCoast Health offers comprehensive medical services including: Family Medicine, Internal Medicine, Pediatrics, Allergy and Immunology, Cardiology, Endocrinology, Eye Care, Imaging, Infectious Diseases, Nephrology, Neurology, Physical Therapy, Podiatry, Sleep Medicine, Surgery, Clinical Trial Research Studies, Diabetic Self-Management Training Sessions, Dietetic Counseling, Laboratory Services, Massage Therapy, Optical Shop, Pharmacy, and Urgent Care.