Understanding Psoriasis & When to Consult Your Primary Care Provider
Wednesday, August 9, 2023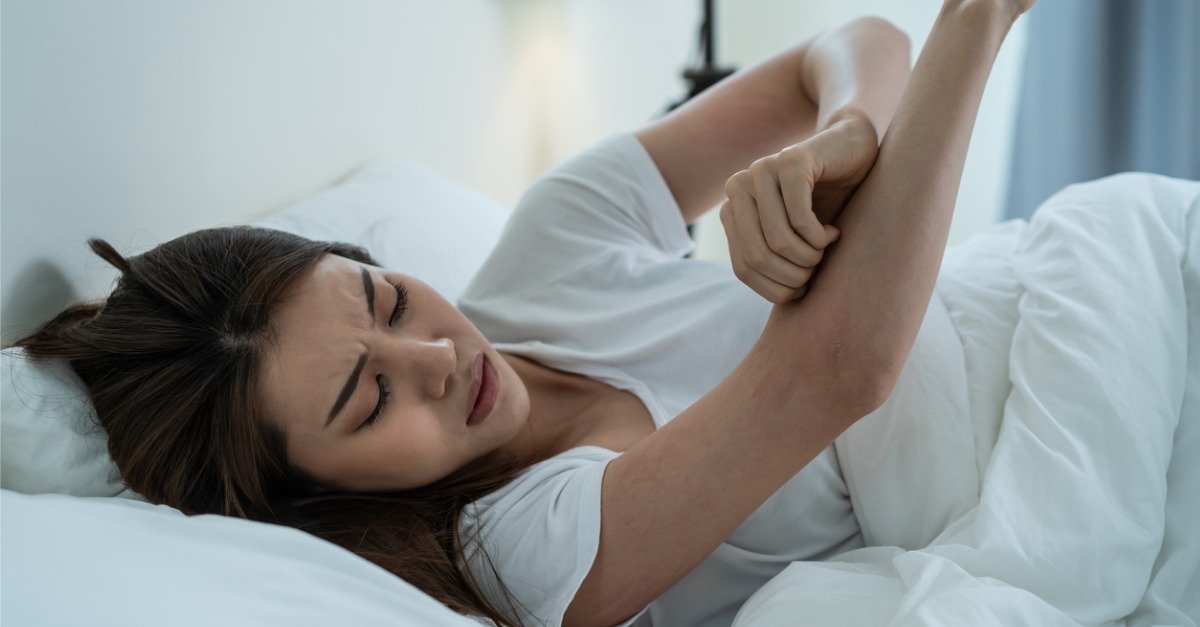 If you're experiencing any of the following symptoms, you may be among the 7.5 million people in the United States who have psoriasis:
Raised, red, inflamed skin patches with thick, whitish-silver scales
Pain, itching and/or burning around the patches
Painfully swollen joints
Areas of dry, cracked skin
Thickened, pitted, or ridged nails
Psoriasis is a chronic skin disease that results in a rapid buildup of your skin cells, causing frustrating and disruptive irritation. It can occur in various forms, and on different areas of your body. Fortunately, there are treatments available, and your health care provider can help.
How Psoriasis Affects Your Body
Though commonly known as a skin condition, the effects of psoriasis can impact your vision, mood, and mobility, as well as other organs and systems. Those with psoriasis can be more at risk for developing other harmful conditions, for example, including liver disease, kidney disease, and Crohn's disease. And because psoriasis can be painful, considered "unsightly," and arise in unpredictable flare-ups, you may battle mood changes along with it. For all of these reasons, diagnosing the condition and finding effective treatment with your doctor is important.
Types of Psoriasis
One of the frustrations of psoriasis is that its symptoms can develop differently for each individual, and vary based on type. As an immune-mediated disease, psoriasis occurs due to an abnormal response in your immune system, causing skin cells to build up more quickly than is healthy. These buildups occur in and affect different areas of your body, depending on type.
Plaque Psoriasis
The most common form, plaque psoriasis, affects 80 to 90% of those diagnosed. These "plaques" appear as raised, red or dark brown patches on your skin coated with a silvery buildup of dead skin cells. They're most likely to appear on your knees, elbows, scalp, and lower back.
Nail Psoriasis
Nail psoriasis includes small pits formed in your nails, nail discoloration, and possibly buildup of a chalky substance underneath them. One or more of your finger- or toenails may also completely detach from its nail bed, and you may be more susceptible to nail fungal infections. Nail psoriasis is also often linked to psoriatic arthritis, which inflames your joints.
Inverse Psoriasis
Up to 30% of people with psoriasis develop this form of psoriasis, usually found in between folds of skin under your breast, around your groin, or in your armpits. For people of color, these appear as dark brown or purplish lesions, while for Caucasians they can be bright red. Friction and sweating in these areas can exacerbate symptoms.
Pustular Psoriasis
If widespread areas of your skin become inflamed with painful, pus-filled bumps that seem to develop in cycles of every few days or weeks, you may have pustular psoriasis. Though these pustules aren't contagious or signs of infection, they do call for medical attention.
Erythrodermic Psoriasis
If you're experiencing a red rash across most of your body that feels like a severe burn, paired with fever, chills, dehydration, you may be among the 3% of people with other forms of psoriasis suffering from this rare but serious condition. Though the causes of erythrodermic psoriasis are still being researched, abruptly stopping other psoriasis treatments, overusing medications, severe sunburns, allergic reactions, and certain illnesses and infections may contribute to its development. Consult your doctor as soon as possible to diagnose erythrodermic psoriasis, as it can lead to an increased risk for complications like heart failure and infection.
Psoriasis Treatment
We encourage you to reach out to us at the earliest signs of any health abnormality, and psoriasis is no exception. Though there isn't currently a cure, treatment plans can greatly help manage and minimize uncomfortable symptoms. Each form of psoriasis (and each patient) is different, but an integrated approach of some of the following treatments can be sought.
Lifestyle changes
For many with psoriasis, simply avoiding known triggers, like excess heat, stress, or lack of sleep can help to control its challenging symptoms.
Topical medications
Several forms of psoriasis can all be managed with various topical treatments, such as moisturizers, topical retinoids or steroids, creams, or cool compresses. Your health care provider will work closely with you to find the best solution or combination of these surface treatments.
Oral or injected medication
Different forms of psoriasis may also respond well to immunosuppressive drugs, biologics, systemic medications or injections, or intralesional steroids. The first step to finding the best solution is to make an appointment with your healthcare provider.
If you've noticed any of the above signs or concerns, or would like more counsel on issues to look for, call us at 912-691-3600 to arrange a consultation. At SouthCoast Health we are passionate about helping you thrive, and have a robust roster of award-winning physicians eager to help you find relief.
---
Whether you are looking for a primary care doctor or a pediatrician, or another medical specialist, SouthCoast Health has you covered with its wide range of world-class healthcare services, available throughout the Coastal Empire and Lowcountry. SouthCoast Health has 120 physicians and medical professionals in 18 locations in Savannah, Richmond Hill, Pooler, Rincon, Baxley, Hilton Head, Hinesville, and Statesboro. SouthCoast Health offers comprehensive medical services including: Family Medicine, Internal Medicine, Pediatrics, Allergy and Asthma, Cardiology, Endocrinology, Eye Care, Imaging, Infectious Diseases, Nephrology, Neurology, Physical Therapy, Podiatry, Sleep Medicine, Surgery, Clinical Trial Research Studies, Diabetic Self-Management Training Sessions, Dietetic Counseling, Laboratory Services, Massage Therapy, Optical Shop, Pharmacy, and Urgent Care.