Can You Prevent Stomach Cancer?
Monday, November 13, 2023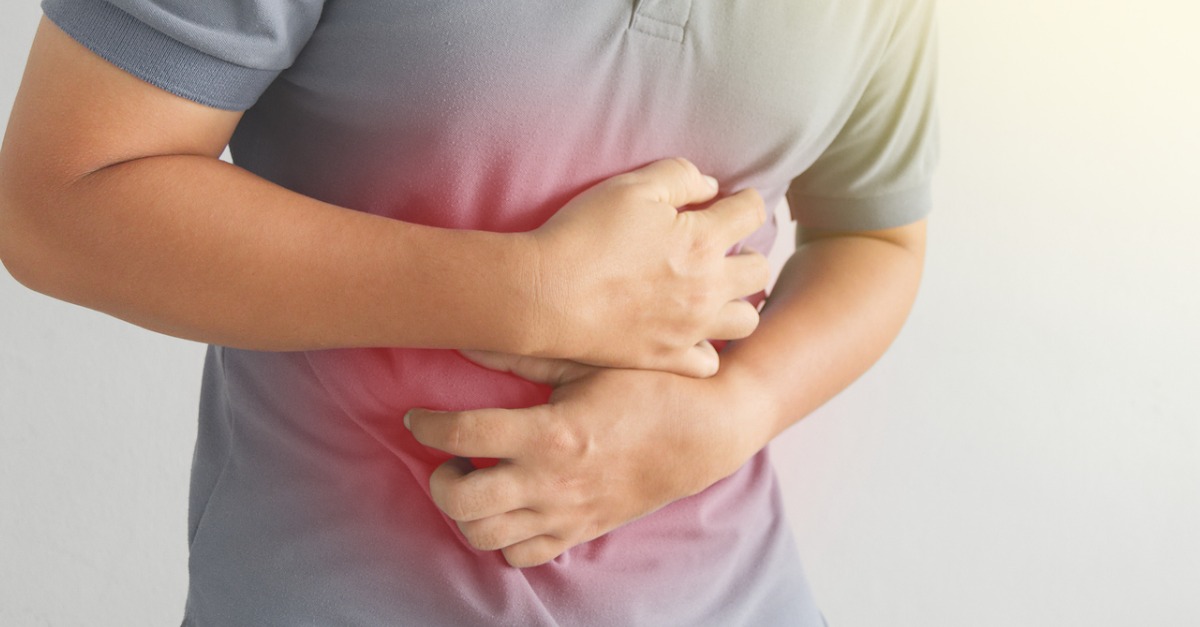 Though it was once much more common, thanks to advancements including better food storage practices and a decline in certain bacterial infections, cases of stomach cancer have declined over the years.
But even though it is rarer now, stomach cancer still remains one of the leading causes of cancer-related deaths. In honor of Stomach Cancer Awareness Month this November, here's what you should know about prevention efforts.
Can Stomach Cancer Be Prevented?
Like most types of cancer, there's no guaranteed way to prevent stomach cancer. But we now know far more about risk factors for this and other types of cancer than we once did. Understanding and addressing individual risk factors can help you take a proactive stance.
Stomach Cancer Prevention Strategies
Knowing Your Family Health History
If any of your immediate family members have had stomach cancer, it's a good idea to talk to your doctor about undergoing genetic counseling. Being screened for certain genetic factors that increase your cancer risk allows you to make informed decisions about your health. The findings from genetic testing can also equip you in consulting with providers who can help you stay vigilant about any early warning signs, or make certain medical decisions that could reduce your risk.
For stomach cancer in particular, a condition called hereditary diffuse gastric cancer (HDGC) is an inherited disorder that significantly increases your risk. Most people with HDGC have other family members who have had this or other related cancers, including certain types of colon, prostate, and breast cancer. While there's no way to prevent stomach cancer caused by HDGC, when detected early, the survival rate is high.
Eating Well
Avoiding or limiting processed foods and instead eating plenty of whole foods (like grains, fruits and vegetables), are the pillars of a healthy diet. Lean proteins such as poultry, fish, beans, nuts, and lentils can also contribute to a well-rounded nutrition plan. Since diet has consistently been linked to cancer risk, prioritizing nutritional eating is a good way to reduce your overall cancer risk.
Moving Regularly
Exercising can help you stay at a healthy weight and has also been shown to reduce the risks of certain types of cancer — including stomach cancer. In fact, subjects in various studies systematically reviewed in 2016 found that participants who were the most physically active had a 19% lower risk of stomach cancer compared to those who were least active. We recommend you try to get moving for at least a half hour each day, five days a week.
Taking Aspirin
Aspirin and other non-steroidal anti-inflammatory drugs (NSAIDs) have been associated with a reduced risk of both stomach cancer and colon cancer. But consult with a primary care specialist to find out if an aspirin regimen could be right for you, as for some individuals NSAIDs may introduce a risk of internal bleeding.
Avoiding Smoking
Smoking increases the risk of stomach cancer (not to mention several others) by as much as 61%. If you don't smoke currently, continue to avoid it, and discuss the best cessation strategy with your doctor if you do.
Treating H. pylori Infections
Helicobacter pylori (H. pylori) is a common infection that may be present in up to half the world's population. It doesn't cause symptoms in most people, but could lead to gastrointestinal issues like bloating, nausea, loss of appetite, and stomach pain in others. An antibiotics regimen can reduce the risk of stomach cancer in those who have been infected — so make a point to have any persistent or severe stomach issues checked out by a doctor..
With both primary care providers and other specialists, SouthCoast Health has an integrated healthcare network that provides comprehensive, preventive care. Whether you have a stomach concern or you're simply due for a checkup, you can expect top-notch care in a comforting environment. Schedule an appointment online or by calling 912-691-3600.
---
Whether you are looking for a primary care doctor or a pediatrician, or another medical specialist, SouthCoast Health has you covered with its wide range of world-class healthcare services, available throughout the Coastal Empire and Lowcountry. SouthCoast Health has 120 physicians and medical professionals in 18 locations in Savannah, Richmond Hill, Pooler, Rincon, Baxley, Hilton Head, Hinesville, and Statesboro. SouthCoast Health offers comprehensive medical services including: Family Medicine, Internal Medicine, Pediatrics, Allergy and Asthma, Cardiology, Endocrinology, Eye Care, Imaging, Infectious Diseases, Nephrology, Neurology, Physical Therapy, Podiatry, Sleep Medicine, Surgery, Clinical Trial Research Studies, Diabetic Self-Management Training Sessions, Dietetic Counseling, Laboratory Services, Massage Therapy, Optical Shop, Pharmacy, and Urgent Care.