'A Miracle': SouthCoast's Dr. Eskandar helps to save patient
Friday, October 28, 2016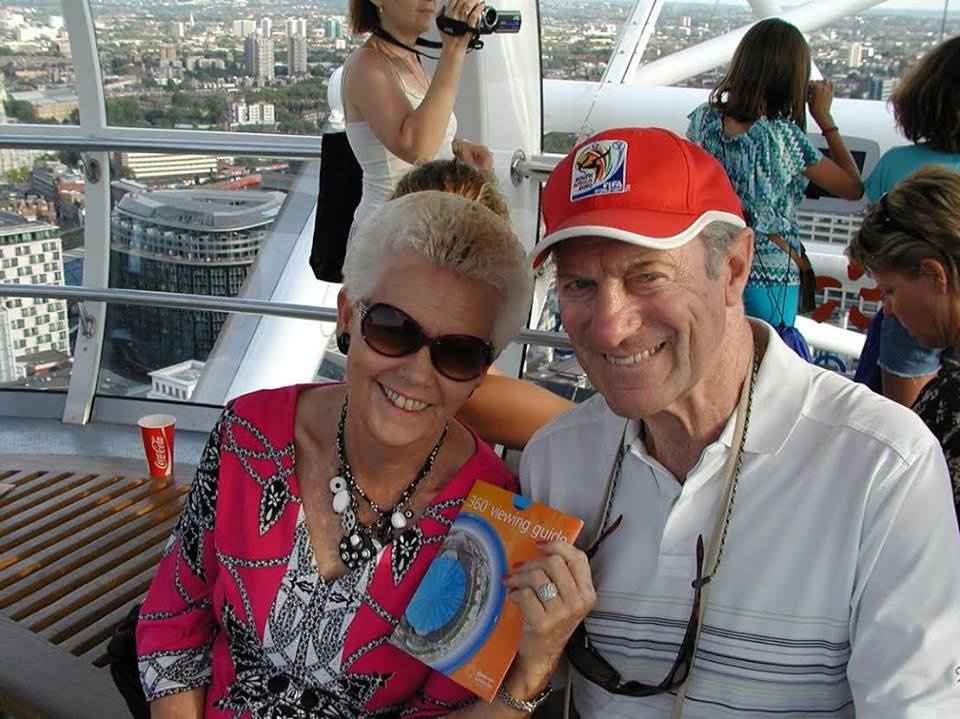 Edgar Field had no idea how seriously ill he truly was in December 2010 when he visited his SouthCoast Health primary care physician Dr. Bhavesh G Patel. Field's symptoms were nosebleeds and chills during the night — what, on the surface, would not seem to be life-threatening stuff.
Following that initial appointment, Field, then age 70, was referred to Dr. Nizar Eskandar, the head of SouthCoast's nephrology department (nephrology is the branch of medicine that deals with the study of and diseases pertaining to the kidneys). After an initial evaluation, Field was diagnosed with ANCA vasculitis, an autoimmune disease that, in the kidneys, causes the leaking of blood and protein into the urine and kidney failure. ANCA vasculitis occurs in less than five percent of the population, regardless of age.
By the time he came to SouthCoast with his symptoms, Field had Stage IV kidney failure and, in the words of his wife, Maureen, "he didn't even know he had any kidney problems."
Dr. Eskandar elected to treat the condition aggressively. Initially, Field's health improved. However, Field suffered life-threatening complications, including stroke and respiratory failure. He was sent to the Intensive Care Unit at St. Joseph's Hospital's on multiple occasions.
Among Field's complications was congestive heart failure. His aortic valve was failing and needed to be replaced. Dr. Eskandar is board-certified in both nephrology and in critical care so the Fields had a physician uniquely suited to help them in their situation.
"I have been able to text him at my deepest, darkest moments and he will respond immediately," Maureen Field said. "We have received that 'next level' of treatment. He has been an amazing communicator, which is unusual.
"Through everything, Dr. Eskandar is the one who can control the case and coordinate the case during extensive hospital stays. I cannot say enough. It's such a rarity. People say, 'You need to go to the best of the best — this place and that place.' I don't think if we had gone out of Savannah we could have had better care. The care has been extraordinary."
In June 2011, Edgar Field had his aortic valve replaced with one from a horse. To treat his kidney failure, he also had a port inserted and underwent regular dialysis treatments.
Unfortunately, the equine valve began to leak almost immediately — a case of what Maureen Field called "rotten, bad luck."
By April 2016, Edgar had to have open-heart surgery again to replace the valve; this time he received a valve from a porcine valve (from a pig). Prior to the operation, he had spent two weeks in the ICU and was showing heart failure symptoms. He suffered respiratory failure, for which he had to remain on oxygen. His wife had brought him to the emergency room as blood was flooding his lungs.
Throughout the ordeal, Dr. Eskandar delivered comforting words to the family, encouraging them that a second major procedure would prove a success. After a month stay in the hospital following the second heart valve replacement, Field's health is, true to Dr. Eskandar's word, much improved. Thanks to successful treatment, Field is even off of dialysis and, despite losing 30 pounds, is starting to resume his normal life.
"I think we could improve his health after this surgery and he could go back to a good quality of life," Dr. Eskandar said he told the family. "They agreed with me and that's what he had. He did his cardiac rehab and now he's back playing golf."
Maureen Field marvels at the way her husband has pulled through his medical tribulations and at the treatment that he has received. Edgar, a London, England, native who is a retired executive with Colgate Palmolive, remains on more than a dozen medications per day.
"He is a miracle to have survived all of this," Maureen said.
Maureen describes her husband as stoic — almost to a fault — throughout the past six years. However, he is unreserved in his praise for Dr. Eskandar.
"I would say of all the doctors —and I've dealt with quite a few — I would say Eskandar is outstanding," Field said. Very professional. Very detailed and a wonderful communicator. All of these things have added up to a great experience with him."
Learn more about SouthCoast Health nephrologist Dr. Nizar Eskandar here.
---
Whether you are looking for a primary care doctor or a pediatrician, or another medical specialist, SouthCoast Health has you covered with its wide range of world-class healthcare services, available throughout the Coastal Empire and Lowcountry. SouthCoast Health has 120 physicians and medical professionals in 18 locations in Savannah, Richmond Hill, Pooler, Rincon, Baxley, Bluffton, Hilton Head, and Hinesville. SouthCoast Health offers comprehensive medical services including: Family Medicine, Internal Medicine, Pediatrics, Allergy and Immunity, Cardiology, Endocrinology, Eye Care, Imaging, Infectious Diseases, Nephrology, Neurology, Physical Therapy, Podiatry, Sleep Medicine, Surgery, Clinical Trial Research Studies, Diabetic Self-Management Training Sessions, Dietetic Counseling, High Risk Breast Cancer Clinic, Laboratory Services, Massage Therapy, Optical Shop, Pharmacy, and Urgent Care.