Helping Your Child with Mental Illness
Tuesday, September 3, 2019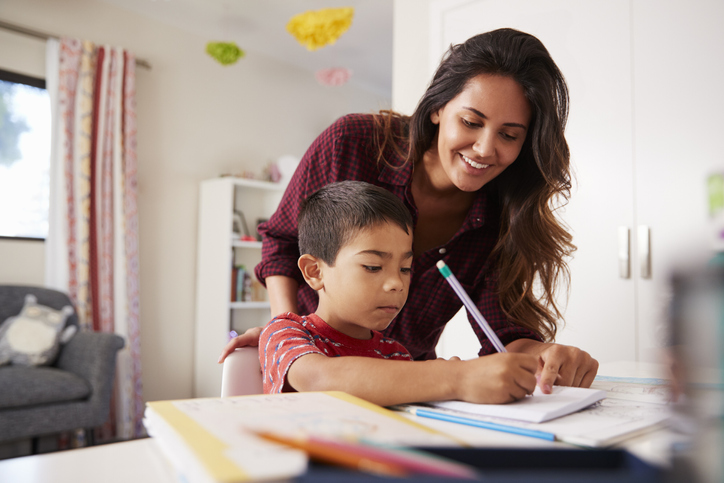 The start of the school season isn't always the most exciting and fun time for some children. For the 17.1 million children in the United States estimated to have a mental illness, fall can be a time full of anxiety and worries.
"Mental illness still has a lot of stigma surrounding it, especially when it comes to children," SouthCoast Health Pediatrician Dr. Nelson Elam stated. "And yet, that number of children with a mental illness is more than the number of children with cancer, diabetes, and AIDS combined. It's time we stop being hesitant to talk about mental illnesses that are potentially harming our children."
If the school season is full of worries with how your child will balance their mental illness, know you are not alone. We're providing the best tips and tricks to help both you and your family manage this school season and beyond, giving everyone a positive and fulfilling life.
Speak with your Doctor
The first and most important step is to get a meeting with your pediatrician on the books. More than ever, pediatric providers are working with their patients and their families with mental health issues. Based on their evaluation, pediatricians can provide a proper diagnosis and treatment. In addition, pediatricians can recommend a trusted child psychiatrist or therapist to perform mental health evaluations that provide an accurate estimate of how much the mental illness affects your child, treatment options, and also help to educate you and your child on what the illness is. All of the valuable information is priceless, especially in regards to school and how it might impact their year.
Your pediatrician is there to help you. Don't be scared to reach out to them and ask for assistance. They will be more than happy to provide it, especially the professionals at SouthCoast Health.
Research and Understanding
While your doctor will be able to provide the first steps of understanding the medical diagnosis for your child, it's extra important you do more research afterward to get a total understanding of the issue. Read from a wide range of experts about the illness, learn from other parents with children of the disease, and provide those same resources for your child so they can also learn.
With that effort, both of you will be on the same page on how the two of you can manage this illness at school and life in general, as well as what to expect in the coming years. It never hurts to be over prepared.
Work Together
The only way to really help your child with their mental illness is to work together as a team. You as a parent already know a lot of the best techniques on how to do just that. Help them develop positive self-esteem through love and acceptance, praise, and involvement in their lives. Listen carefully to all of their problems, mood swings, and communication issues. Aid them when they have difficulties solving issues themselves, have bad attacks of their illness, and need an understanding of what they are facing.
Remember, you're a team! You guys can get through this together.
The Power of Support
Aside from the support you give your children, both of you will also need support from others to have the mental illness turn into a positive situation. Some of the best ways to get that support is to have regular check-up appointments with your pediatrician and psychiatrist appointments for both you and your child.
Don't forget to also communicate with your family members and loved ones to let them know what you and your child are working through. Family are there for you during your best and worst times, so they'll be able to encourage you and your child and also assist when it's really difficult.
And remember to support yourself as well. You will have difficult days, and, on those days, love and care for yourself. The best way your child can learn how to take care of themselves is to watch how you do it yourself.
If you have any questions or issues with pediatric mental illnesses with a child in your family, SouthCoast Health would love to assist you. Click here to schedule an appointment with our team today.
---
Whether you are looking for a primary care doctor or a pediatrician, or another medical specialist, SouthCoast Health has you covered with its wide range of world-class healthcare services, available throughout the Coastal Empire and Lowcountry. SouthCoast Health has 120 physicians and medical professionals in 18 locations in Savannah, Richmond Hill, Pooler, Rincon, Baxley, Hilton Head, Hinesville, and Statesboro. SouthCoast Health offers comprehensive medical services including: Family Medicine, Internal Medicine, Pediatrics, Allergy and Asthma, Cardiology, Endocrinology, Eye Care, Imaging, Infectious Diseases, Nephrology, Neurology, Physical Therapy, Podiatry, Sleep Medicine, Surgery, Clinical Trial Research Studies, Diabetic Self-Management Training Sessions, Dietetic Counseling, Laboratory Services, Massage Therapy, Optical Shop, Pharmacy, and Urgent Care.