SouthCoast Health Adds New Physicians to Wide-Ranging Roster for Fall 2019
Friday, October 4, 2019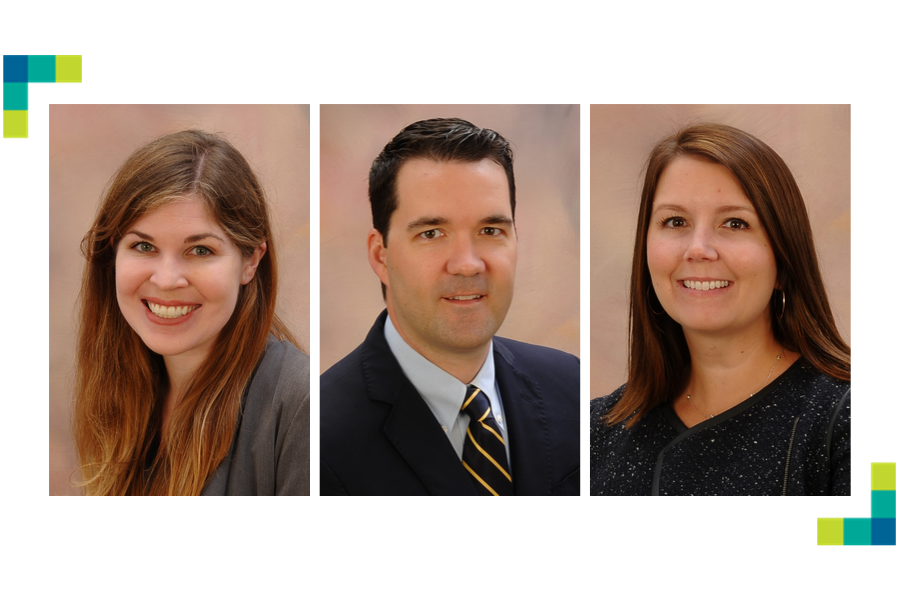 Patients looking for a family medicine physician, a cardiologist, or a pediatrician can choose with confidence. SouthCoast Health, a medical leader across the Coastal Empire and Lowcountry, adds three new physicians to its ever-growing roster of board-certified medical experts.
Dr. Rebecca Sellers (Family Medicine) practices at the Richmond Hill campus, Dr. Jonathan Lanham (Cardiology) sees patients in Building 2 at the Savannah campus, and Dr. Blaine Crosland (Pediatrics) joins the SouthCoast Health Pediatric Team in Richmond Hill . With the addition of these physicians, SouthCoast Health now has more than 120 healthcare providers on staff. This allows SouthCoast Health to offer a breadth of care under one banner, and an immense amount of convenience for new and current patients.
"In addition to seeking out some of the most talented physicians in the country, we pride ourselves in our wide-ranging team of specialists," says SouthCoast Health Chief Executive Officer, John Marrero. "Our patients have easy access to a wealth of medical professionals, who can address a variety of needs. And when a patient visits multiple physicians in our group, the patient's medical history is at our doctors' fingertips. This only strengthens our quality of care."
SouthCoast Health's new physicians are now accepting appointments. Patients can request an appointment by calling 912-691-3600 or on our website.
---
Whether you are looking for a primary care doctor or a pediatrician, or another medical specialist, SouthCoast Health has you covered with its wide range of world-class healthcare services, available throughout the Coastal Empire and Lowcountry. SouthCoast Health has 120 physicians and medical professionals in 18 locations in Savannah, Richmond Hill, Pooler, Rincon, Baxley, Hilton Head, Hinesville, and Statesboro. SouthCoast Health offers comprehensive medical services including: Family Medicine, Internal Medicine, Pediatrics, Allergy and Immunology, Cardiology, Endocrinology, Eye Care, Imaging, Infectious Diseases, Nephrology, Neurology, Physical Therapy, Podiatry, Sleep Medicine, Surgery, Clinical Trial Research Studies, Diabetic Self-Management Training Sessions, Dietetic Counseling, Laboratory Services, Massage Therapy, Optical Shop, Pharmacy, and Urgent Care.