Common Reasons Patients Need Imaging Services
Friday, May 20, 2022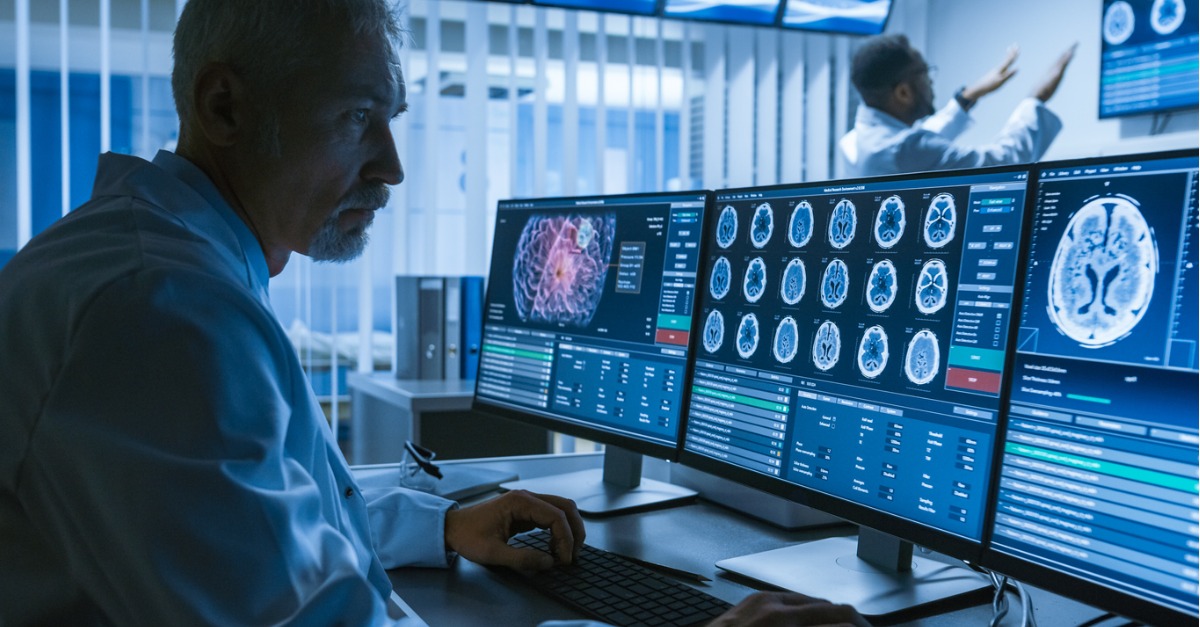 Medical imaging examines internal systems and tissues to help doctors provide an accurate diagnosis or identify abnormalities. There are many reasons why you might need to have one of these services performed. Though your physician and technicians should consult with you individually regarding your specific test requirements and process, here are some common types and what to anticipate for each.
Mammography
Both traditional 2D and 3D mammograms capture images of breast tissue to look for signs of breast cancer, cysts, and other abnormalities. With 3D mammograms, the technician captures many more X-ray images, thus providing a clearer view of dense breast tissue. Experts recommend these advanced imaging services for all women needing a breast cancer screening, whether that's due to an abnormality that's been detected or because they've reached the recommended screening age of 40.
During this test, the breast tissue will be compressed between two plates to create detailed images. Consider avoiding scheduling the appointment during the days leading up to your menstrual period, when your breasts may be more tender.
Bone Densitometry Scan
A DEXA bone densitometry scan measures the density of bones to determine your risk for osteoporosis. The simple test requires no preparation, but you will want to avoid wearing any metal objects. You'll lie on a table under a bone density scanner and remain still for roughly 15 to 20 minutes while the images are taken.
Computed Tomography (CT Scan)
CT scans use X-ray technology to produce images of any area in the body, including muscles, organs, blood vessels, and bones. They can also be used to examine abnormal tissue or fluids in preparation for a procedure. For this scan, you may wear loose-fitting clothing or a hospital gown, depending on the purpose of your visit. If necessary, you may also receive contrast media orally or via injection to highlight specific areas of the body. Before the test, you'll be positioned on the table, which will then slide into the scanner. Most CT scans take about 20 minutes to complete.
Fluoroscopy
Fluoroscopy examines the digestive system and its real-time movements, using a contrast solution to highlight specific internal structures. During the test, your physician will use a fluoroscope, which utilizes an x-ray source and fluorescent screen. Oftentimes, these exams require fasting or cleansing of the colon beforehand. Depending on your precise procedure, you may also receive some form of anesthesia.
General Radiology
General radiology procedures may include digital x-rays of the extremities, skull, abdomen, chest, or virtually any part of the body. These imaging services can detect injury and abnormalities such as bone fractures. You'll be asked to avoid wearing zippers or any other metal objects which could distort the images. During the procedure, you'll lie on an x-ray table or stand as a technologist places an x-ray machine over the part of the body requiring imaging.
Image Guided Pain Management
To treat pain-related conditions including arthritis, injuries, and herniated discs, physicians may use imaging such as fluoroscopy and CT to perform guided pain interventions, such as site-specific injections. This imaging guidance helps operators achieve precise needle placement for optimal results. Most procedures require no special preparation, but your doctor can provide specific instructions before your appointment.
Magnetic Resonance Imaging (MRI)
Using a strong magnet, low-intensity radio frequency, and computer technology, MRIs capture images of tissues, muscles, nerves, and bones. While the service yields highly detailed images and can replace the need for exploratory surgery in many instances, it isn't right for everyone. People with pacemakers, cochlear implants, and other metal structures should not be exposed to the strong magnets used in MRI. If your physician decides this imaging is right for you, you'll lie on a scanning bed while the specific body part is placed in the MRI scanner — which sometimes includes your entire body. What's most important during the exam is to lie very still, for the stretch of 30 minutes or slightly longer that it may take. You can read more about what to expect from an MRI here.
Nuclear Medicine
Nuclear medicine includes many different diagnostic procedures, such as scans of the gallbladder, heart, brain, and other body parts. It's also used to manage and prevent serious illnesses. During this procedure, trace amounts of radioactive materials are administered, then attracted to specific organs. There, they emit gamma rays which are detected by cameras to provide diagnostic images. Preparation steps vary by different types of procedures, but typically involve receiving isotopes orally or via injection, followed by the imaging.
Ultrasound
Commonly used in pregnancy, ultrasound employs high-frequency sound waves to produce images of soft tissues and motion. In addition to determining a baby's position and physical condition, ultrasound may also be used for non-pregnant patients to detect issues such as damaged heart tissue, blood clots, and aneurysms. In some cases, you may be asked to prepare by drinking certain volumes of fluid to provide a clear view of the internal structures. A gel will be applied to the specific area, and the technologist will use a transducer to capture images. The procedure takes roughly 30 minutes.
No matter which imaging service you need, we aim to make your procedure as comfortable and hassle-free as possible. Schedule your appointment by calling 912-691-3600 or connecting with us online.
---
Whether you are looking for a primary care doctor or a pediatrician, or another medical specialist, SouthCoast Health has you covered with its wide range of world-class healthcare services, available throughout the Coastal Empire and Lowcountry. SouthCoast Health has 120 physicians and medical professionals in 18 locations in Savannah, Richmond Hill, Pooler, Rincon, Baxley, Hilton Head, Hinesville, and Statesboro. SouthCoast Health offers comprehensive medical services including: Family Medicine, Internal Medicine, Pediatrics, Allergy and Asthma, Cardiology, Endocrinology, Eye Care, Imaging, Infectious Diseases, Nephrology, Neurology, Physical Therapy, Podiatry, Sleep Medicine, Surgery, Clinical Trial Research Studies, Diabetic Self-Management Training Sessions, Dietetic Counseling, Laboratory Services, Massage Therapy, Optical Shop, Pharmacy, and Urgent Care.