When Should You Start Monitoring Your Cholesterol? Your Guide to Prevention & Management
Tuesday, September 27, 2022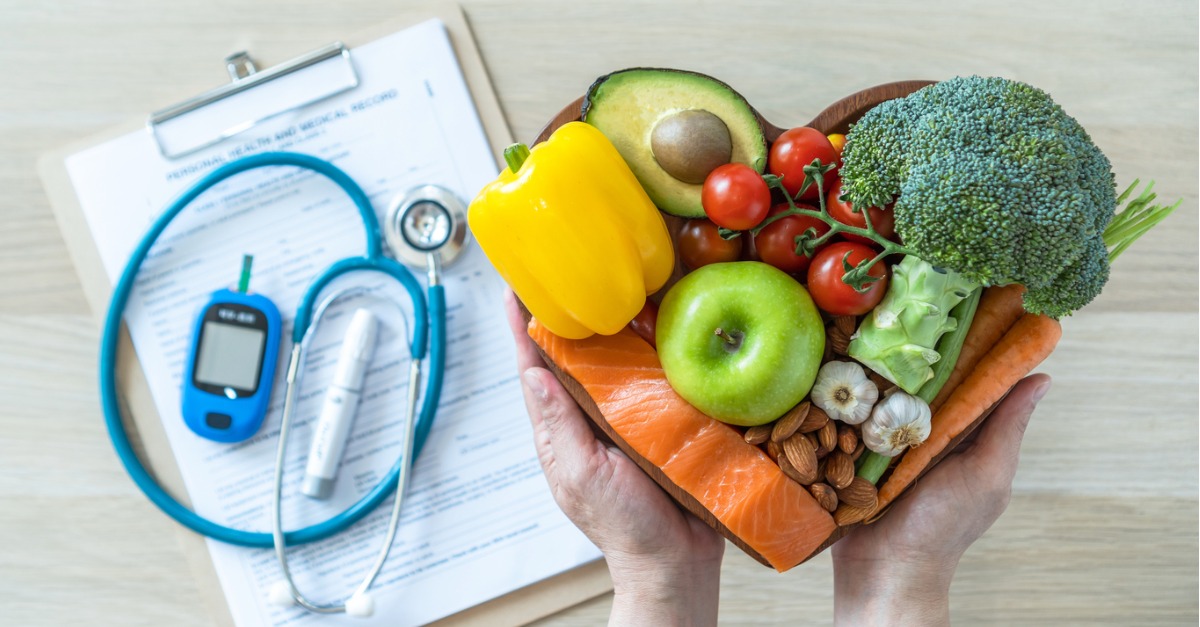 Most people know that our cholesterol levels can be an important indicator of health, but for many, knowledge stops there. The good news is that it's never too late to pay attention to your cholesterol, and in fact, doing so could lead to meaningful improvements in your overall health!
When Do You Need to Start Monitoring Cholesterol?
While many routine screenings for health risks begin in your 40s and 50s, cholesterol tests are an exception. The American Heart Association recommends young adults have their cholesterol checked when they're barely out of their teens – at the age of 20. Pediatric experts even recommend that children should be screened once during childhood between the ages of 9 and 11.
It may seem surprising that cholesterol screenings would start at such a young age, but roughly one in five children can experience an unhealthy cholesterol reading. Factors such as being overweight, having a family history of heart disease, and diabetes can all increase a person's risk for high cholesterol, no matter how old they are.
According to the National Heart, Lung, and Blood Institute, screenings should be repeated every five years, and can continue to take place at five-year intervals until the age of 45. Because of their greater risk of having high cholesterol, men are encouraged to be screened every one to two years by age 45. Women aged 55 and older should be screened every one to two years. By age 65, everyone should have yearly cholesterol tests.
What Does a Cholesterol Test Entail?
Prior to a cholesterol test, you may need to fast for nine to 12 hours. You'll then go for a blood draw, and your sample will be used to measure:
LDL levels, or "bad" cholesterol that can block your arteries
HDL levels, or "good" cholesterol that helps control LDL cholesterol
Total cholesterol, or the total amount of LDL and HDL cholesterol in your blood
Triglyceride levels, which measure a particular type of fat in your blood
If needed, your provider will discuss your test results with you and develop an action plan to manage your cholesterol.
Getting Cholesterol Under Control
"Controlling your cholesterol is critically important to reducing your risk of serious health issues, including heart disease and stroke," says SouthCoast Health cardiologist, Roy D. Flood. Excess cholesterol can combine with other substances in your blood to create deposits in the arteries and could even lead to narrowing and hardening of the arteries, known as atherosclerosis. A full blockage could result in a heart attack or stroke.
The good news is that cholesterol is well within your control. Depending on your cholesterol levels, your provider may encourage you to try lifestyle modifications to reduce levels, such as avoiding foods high in fat, quitting smoking, and participating in regular exercise. Prescription medicines called statins may also help lower your LDL cholesterol.
Most importantly, if you're due for a cholesterol screening, now is the time to start. There are often no side effects of having high cholesterol, so you could be unknowingly facing health risks. Understanding your numbers can give you the opportunity to take steps to prevent a potentially major health problem.
If you're due for a cholesterol screening or would like to discuss any other health concerns, turn to SouthCoast Health. Many of our providers specialize in preventive health and can help you and your family members manage wellness at every age. Find out more about our care options online or call (912) 691-3600 to schedule an appointment.
---
Whether you are looking for a primary care doctor or a pediatrician, or another medical specialist, SouthCoast Health has you covered with its wide range of world-class healthcare services, available throughout the Coastal Empire and Lowcountry. SouthCoast Health has 120 physicians and medical professionals in 18 locations in Savannah, Richmond Hill, Pooler, Rincon, Baxley, Hilton Head, Hinesville, and Statesboro. SouthCoast Health offers comprehensive medical services including: Family Medicine, Internal Medicine, Pediatrics, Allergy and Immunology, Cardiology, Endocrinology, Eye Care, Imaging, Infectious Diseases, Nephrology, Neurology, Physical Therapy, Podiatry, Sleep Medicine, Surgery, Clinical Trial Research Studies, Diabetic Self-Management Training Sessions, Dietetic Counseling, Laboratory Services, Massage Therapy, Optical Shop, Pharmacy, and Urgent Care.