How Men Can Invest in Their Health
Tuesday, July 5, 2022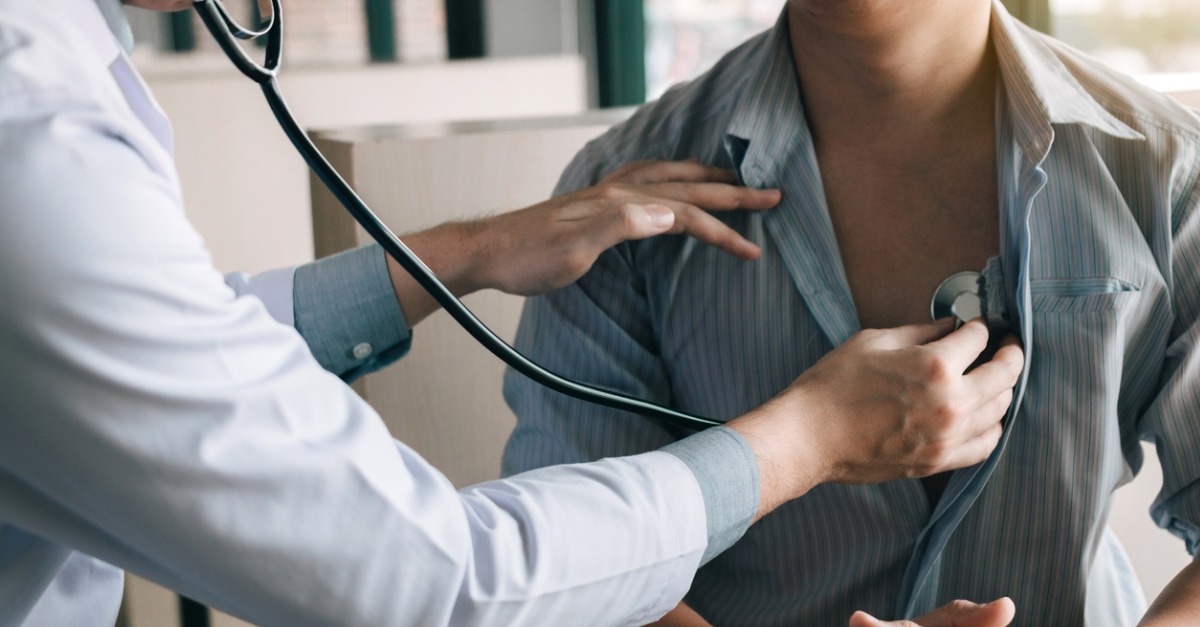 According to a 2019 survey conducted by the Cleveland Clinic, men are less likely to regularly visit their primary care doctor. Medical experts aren't exactly sure why this happens, but some theorize men see going to the doctor as a "weakness."
In reality, visiting your primary care physician and following their advice is one of the strongest things you can do to take care of yourself and your loved ones. Here's what men can do to invest in their health.
Annual Check-Ups
Everyone should visit their primary care doctor for an annual physical. Doing so doesn't mean anything is wrong. On the contrary, it helps create a health baseline so that you know when problematic changes appear, and can take effective action. If you have trouble talking about your health, visiting the same physician for several years can also help you develop a trusting relationship.
A men's physical exam may include the following:
A questionnaire or interview regarding your lifestyle and any changes or symptoms you've noticed.
A testicular exam, looking for signs of lumps, size changes, or tenderness.
Vital measurements like blood pressure and heart rate.
A head-to-toe exam observing your lymph nodes, listening to your heart and lungs, and searching for moles or other skin abnormalities. This may also include a penis exam to look for signs of STIs
A prostate exam
A hernia exam
Preventative Health Screenings
Men may be at risk of developing life-threatening conditions that are unique to their circumstances. One important example is prostate cancer, the most common form of cancer in men (after skin cancer). Prevention and detection relies on health screenings such as a digital rectal exam (DRE) and/or a prostate specific antigen (PSA) blood test.
Other preventative health screenings are an essential part of overall wellbeing for everyone. Men should begin undergoing specific health screenings as young as 18, in part to monitor their blood pressure and for potential early signs of type 2 diabetes.
Men in their 20s and 30s should continue health checkups at least every three years, and ask their doctor about the need for other screenings, including those examining their eye health, cholesterol levels, and hepatitis C. Investing in these visits and tests will detect early signs of potentially life-changing health conditions, and allow for the most effective treatment.
Physical Wellness and Nutrition
When you're not at the doctor's office, investing in other lifestyle changes can help you care for your physical and mental health needs on your own. Combining healthy exercise, nutrition, and proper sleep hygiene can greatly improve your overall well being, but finding the right balance — and the right methods — may take time, energy, and perhaps a little money.
When it comes to nutrition, men should eat a wide variety of fresh foods including fruits, vegetables, nuts, whole grains, lean proteins, and seeds. Along with keeping the body energized and well-running, several of these foods provide good sources of potassium, an essential nutrient for heart, kidney, and nerve health.
Since heart disease is the leading cause of death in U.S. men, regular physical activity is also important. Daily exercise of at least 30 minutes a day is optimal, and can include activities from running to yoga. If you're in need of an accountability partner to keep you motivated, a personal trainer may be a positive investment.
SouthCoast Health is invested in all of our patients, but we're also passionate about men's health, and sensitive to their potential misgivings. To schedule an appointment with one of our primary care physicians, please visit our website or call us at 912-691-3600.
---
Whether you are looking for a primary care doctor or a pediatrician, or another medical specialist, SouthCoast Health has you covered with its wide range of world-class healthcare services, available throughout the Coastal Empire and Lowcountry. SouthCoast Health has 120 physicians and medical professionals in 18 locations in Savannah, Richmond Hill, Pooler, Rincon, Baxley, Hilton Head, Hinesville, and Statesboro. SouthCoast Health offers comprehensive medical services including: Family Medicine, Internal Medicine, Pediatrics, Allergy and Immunology, Cardiology, Endocrinology, Eye Care, Imaging, Infectious Diseases, Nephrology, Neurology, Physical Therapy, Podiatry, Sleep Medicine, Surgery, Clinical Trial Research Studies, Diabetic Self-Management Training Sessions, Dietetic Counseling, Laboratory Services, Massage Therapy, Optical Shop, Pharmacy, and Urgent Care.