Tips for Healthy Holiday Traveling
Wednesday, December 7, 2022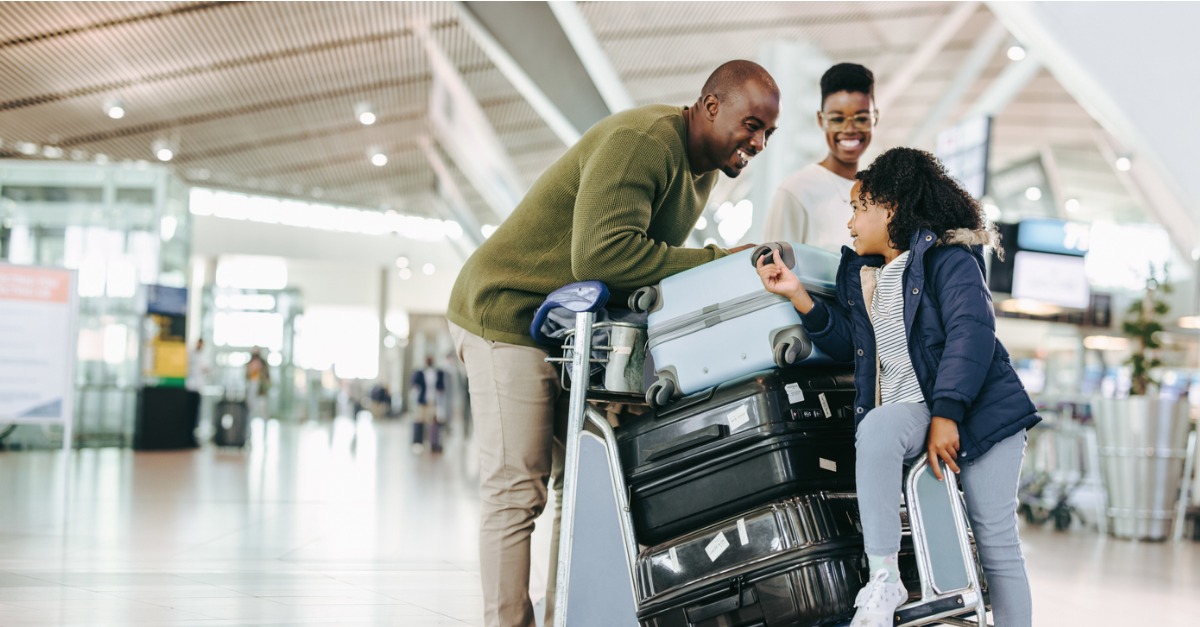 Holiday travels can be hectic, but that doesn't mean you have to sacrifice your health to reach your destination. As you navigate the busiest travel season of the year, here are a few tips to bear in mind.
Refill Prescriptions Early
Pharmacies may have limited prescription hours, and it's not uncommon for shipping mishaps to occur this time of year. Whether you pick your medications up from the local drugstore or receive them by mail, plan to refill your prescriptions early. That way, you'll have plenty to take with you to your destination.
Avoid Long Periods of Sitting
When you're taking a long flight or road trip, you'll spend a lot of time sitting. But being seated for too long can cause discomfort and contribute to conditions like sciatica. More alarmingly, staying in a seated position for a long time causes blood circulation to slow, increasing your risk for blood clots.
Moving frequently about the plane cabin while flying will minimize muscle and joint stiffness, while also reducing your risk of a blood clot. If you're driving to your destination, stop at least every two hours to get out and walk.
Give Yourself Extra Time
From long security lines to winter ice and snow, there can be many delays during holiday travel. To alleviate stress, give yourself extra time. Typically, you'll want to get to the airport two hours before your domestic flight, or three hours if you're traveling internationally. On especially busy travel days, you may want to pad this even more. And if traveling by car, add some extra time to your trip expectations to allow for traffic jams or slowdowns caused by inclement weather.
Taking a little extra time to concentrate on your mental health, whether before, during, or after travel may also make the holiday journey even smoother.
Keep Healthy Snacks on Hand
Drive-through windows and airport eateries can be tempting when you're hungry and rushed. Yet, you may not feel so great after eating greasy or heavily-processed foods, and the last thing you want is to be sick during your travels. Instead, keep dried fruit, nuts, bananas, applesauce pouches, or peanut butter sandwiches for on-the-go nourishment.
Be Mindful of Alcohol
An airport cocktail may soothe the stress of travel, but indulge in moderation. The humidity levels in airplane cabins are very low, which can have a dehydrating effect that intensifies the impact of alcohol. And you'll always want to drive sober — long-distance or otherwise — for your own safety and that of others. Try not to overdo it with drinking at your destination, either. Limiting spirits may actually help keep your spirits up, since alcohol is a depressant. You may not notice any major effects after one or two drinks, but too much can be harmful.
Keep Up Your Activity Levels
Cooler temperatures, jetlag, and shorter days may have you craving hibernation. But staying active can benefit your mood and your body. Exercise can decrease blood sugar levels within one hour, boost your energy, and decrease holiday stress. Incorporate physical activity into your itinerary, whether it's sightseeing, ice skating, or a family dance-off.
Enjoy Time with Loved Ones
There's no way around it: traveling is stressful. Whether it's a long boarding line or a row of tail lights ahead of you, try to remain focused on the silver lining. If you're traveling somewhere this season, it probably means you're getting the chance to visit with loved ones, which is an opportunity we should all be grateful for.​​​
For healthcare partners who can help you prioritize your wellness year-round, turn to SouthCoast Health. Explore our extensive network of providers online or schedule an appointment by calling 912.691.3600.
---
Whether you are looking for a primary care doctor or a pediatrician, or another medical specialist, SouthCoast Health has you covered with its wide range of world-class healthcare services, available throughout the Coastal Empire and Lowcountry. SouthCoast Health has 120 physicians and medical professionals in 18 locations in Savannah, Richmond Hill, Pooler, Rincon, Baxley, Hilton Head, Hinesville, and Statesboro. SouthCoast Health offers comprehensive medical services including: Family Medicine, Internal Medicine, Pediatrics, Allergy and Immunology, Cardiology, Endocrinology, Eye Care, Imaging, Infectious Diseases, Nephrology, Neurology, Physical Therapy, Podiatry, Sleep Medicine, Surgery, Clinical Trial Research Studies, Diabetic Self-Management Training Sessions, Dietetic Counseling, Laboratory Services, Massage Therapy, Optical Shop, Pharmacy, and Urgent Care.