Debunking Myths About Vitamin D
Friday, December 9, 2022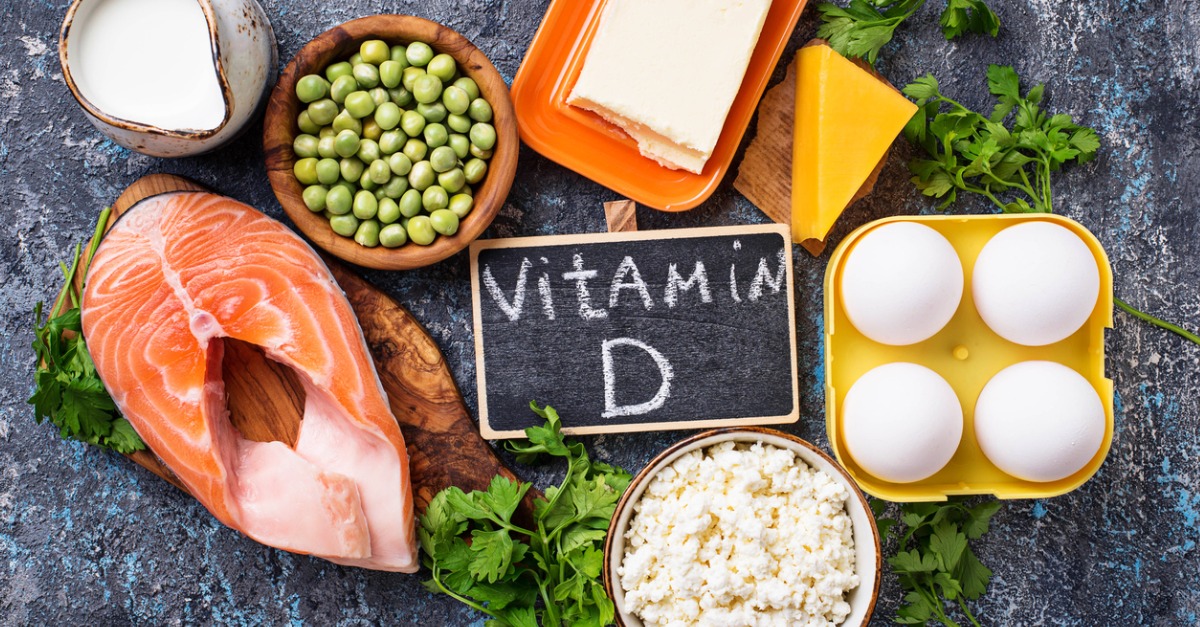 At some point in your adult life, you've likely somewhere heard about the importance of getting enough vitamin D. This essential nutrient boosts health in many ways, including building muscle, promoting bone health, preventing certain cancers, and may even help with mood disorders and dementia.
But as popular as "the sunshine vitamin" has become, there are still certain myths that circulate about it. Follow along as we debunk some of the most common ones below.
More Is Always Better
While it's possible you could benefit from vitamin D supplements, it's also possible to have too much of a good thing in this case. Recommended intake varies from 400 to 800 international units (IU) depending on your age and other factors. But consuming 1,000 IU or more each day can limit its benefits and cause other risks. Because vitamin D helps the body regulate calcium, too much of it can cause calcium buildup. Over time, this toxic increase could lead to complications like calcium deposits in the arteries and kidney stones.
Long Sun Exposure is Required
In many cases, doctors recommend that patients get nutrients from natural sources first, then supplement if needed. Yet, very few foods contain vitamin D naturally. If you eat certain fatty fish, egg yolks, and beef liver, you will absorb some vitamin D through your food, but the average diet may fall short in terms of vitamin D intake. As a result, many people think getting vitamin D from the sun is the best alternative.
While it's true that being outside will lead to sun-related vitamin D production, the mistake people make is in believing they need to spend hours outdoors, and forgo sunblock. "In general, even those with darker skin only need about 15 minutes of unprotected sun exposure to receive a healthy dose of vitamin D," explains SouthCoast Health primary care physician, Dr. Chryselle Nazare. "After that it's far more important to protect yourself against skin cancer by covering exposed skin with a sunblock of SPF 30 or higher."
Almost Everyone is Vitamin D Deficient
Modern individuals do spend much more time indoors than those in previous centuries, but the majority of U.S. adults do not, in fact, have a vitamin D deficiency. Though 35% of adults in the U.S. are considered Vitamin D deficient, this can be improved with supplements or moderate sun exposure.
Perhaps surprisingly, the population most lacking in vitamin D is breastfed infants, as breastmilk doesn't naturally contain much vitamin D. If you're concerned about a growing baby, talk to your doctor about how to ensure a breastfed infant can receive 400 IU per day.
Signs of a Deficiency Are Obvious
In children, severe lack of vitamin D can cause rickets. This condition is now rare in the United States, but causes the softening and weakening of bones, resulting in pain, delayed growth, and skeletal deformities.
In adults, symptoms of a vitamin D deficiency may be less apparent. In some cases, lack of vitamin D can cause muscle weakness or cramps, mood changes, and fatigue. Because these symptoms can stem from a wide range of conditions, however, it's easy for them to go overlooked. And many people have no signs or symptoms whatsoever.
Everyone Should Have Their Levels Checked
Because symptoms of a vitamin D deficiency can be so subtle, your doctor may advise vitamin D testing if you have signs of low bone density or muscle weaknesses. People who have conditions that make it difficult to absorb nutrients, who take medicines that affect vitamin D levels, or are over the age of 65 may also benefit from testing, to ensure musculoskeletal complications don't manifest. But unless there's a reason to suspect your vitamin D levels are low, most people don't require annual monitoring.
Whether you're concerned about your vitamin D levels or you're simply due for a wellness visit, turn to SouthCoast health for top-notch care. Schedule an appointment with one of providers online or schedule an appointment by calling 912.691.3600.
---
Whether you are looking for a primary care doctor or a pediatrician, or another medical specialist, SouthCoast Health has you covered with its wide range of world-class healthcare services, available throughout the Coastal Empire and Lowcountry. SouthCoast Health has 120 physicians and medical professionals in 18 locations in Savannah, Richmond Hill, Pooler, Rincon, Baxley, Hilton Head, Hinesville, and Statesboro. SouthCoast Health offers comprehensive medical services including: Family Medicine, Internal Medicine, Pediatrics, Allergy and Immunology, Cardiology, Endocrinology, Eye Care, Imaging, Infectious Diseases, Nephrology, Neurology, Physical Therapy, Podiatry, Sleep Medicine, Surgery, Clinical Trial Research Studies, Diabetic Self-Management Training Sessions, Dietetic Counseling, Laboratory Services, Massage Therapy, Optical Shop, Pharmacy, and Urgent Care.