Normal Blood Pressure by Age and Race
Wednesday, April 26, 2023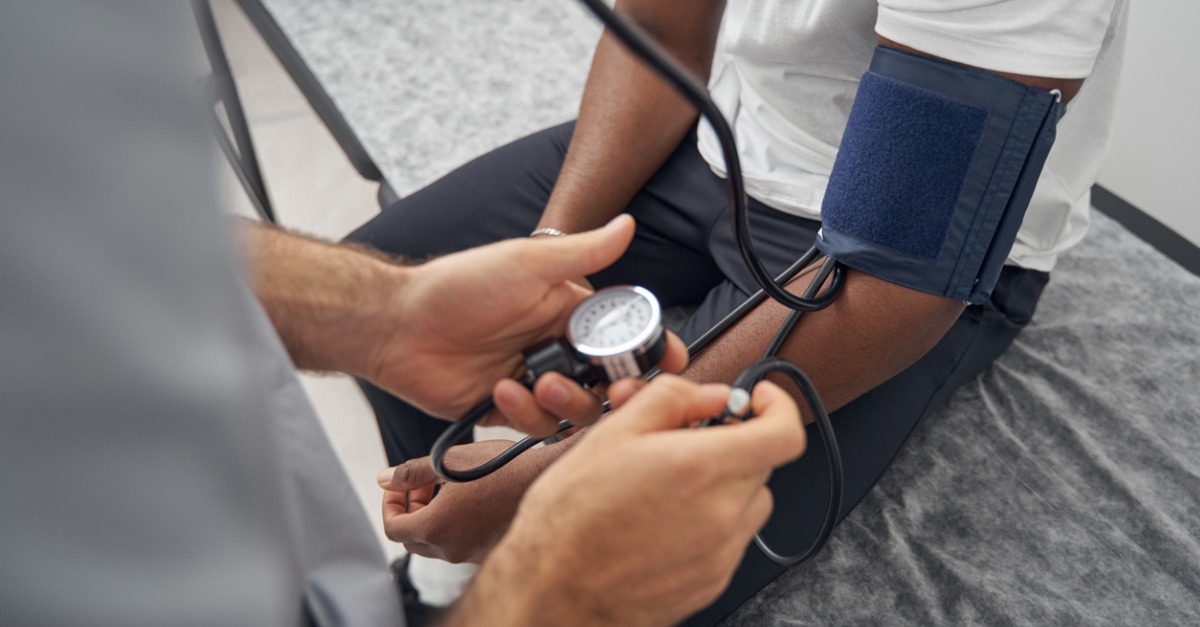 Maintaining healthy blood pressure is important for overall health. While it's estimated that up to one in three adults in the U.S. has high blood pressure, many don't realize they're living with it.
Also known as hypertension, high blood pressure is often called the "silent killer," since its symptoms often go undetected. Left unaddressed, high blood pressure damages the arteries by reducing their elasticity, decreasing blood flow, and putting you at risk for serious conditions like heart disease, heart attack, kidney disease, and stroke.
Fortunately, there are ways to identify and address high blood pressure. A good starting point is knowing the ideal ranges for your age group and race. Here's a brief overview of optimal blood pressure levels.
Normal Blood Pressure by Age
In general, blood pressure numbers of less than 120/80 mm Hg are considered within the normal range for adults. (mm Hg stands for millimeters of mercury, the standard measurement of pressure.)
The first number refers to your systolic blood pressure, or how much pressure your blood exerts against artery walls when your heart is beating. The second number measures diastolic blood pressure, which is the pressure against your artery walls when the heart is resting in between beats.
Here are the different pressure ranges you and your doctor may need to be concerned about:
Blood pressure is considered "elevated" when the systolic number is between 120 and 129 (but diastolic is still less than 80).
High blood pressure (hypertension stage 1) is diagnosed at the range of 130-139 systolic or 80-89 diastolic.
Systolic blood pressure of 140 or higher, or diastolic of 90 or higher, is considered hypertension stage 2.
Systolic numbers of 180 and/or diastolic of 120 or higher are considered a hypertensive crisis warranting immediate medical attention.
Take note also that blood pressure does tend to increase with age. This is in part due to the normal changes your body undergoes over time, even in people who practice heart-healthy habits. The normal ranges for blood pressure by age (systolic / diastolic) are as follows:
Newborn to 1 month: 45-80 mm Hg / 30-55 mm Hg
1-12 months: 65-100 mm Hg / 35-65 mm Hg
1-5 years: 80-115 mm Hg / 55-80 mm Hg
6-13 years: 80-120 mm Hg / 45-80 mm Hg
14-18 years: 90-120 mm Hg / 50-80 mm Hg
19-40 years: 95-135 mm Hg / 60-80 mm Hg
41-60 years: 110-145 mm Hg / 70-90 mm Hg
61 and older: 95-145 mm Hg / 70-90 mm Hg
Normal Blood Pressure by Race
Besides age, race is another important factor that can influence blood pressure. Specifically, Non-Hispanic Blacks have significantly higher rates of high blood pressure than non-Hispanic whites, but Hispanic and non-Hispanic Asians generally have lower rates than both whites and Blacks. More than half of Black adults have hypertension, and historical and systemic factors are believed to play a major role in these disproportionately higher rates.
While the American Heart Association acknowledges that blood pressure is impacted by many different factors such as sex, age, race, geographic location, and access to health support, they maintain the same blood pressure recommendations for all populations.
Acknowledging healthy and unhealthy ranges can help patients and practitioners watch for high blood pressure and know when to act. If you want to learn more about monitoring your blood pressure and maintaining a healthy heart, visit us online to find a provider near you, or call 912-691-3600 to schedule an appointment.
---
Whether you are looking for a primary care doctor or a pediatrician, or another medical specialist, SouthCoast Health has you covered with its wide range of world-class healthcare services, available throughout the Coastal Empire and Lowcountry. SouthCoast Health has 120 physicians and medical professionals in 18 locations in Savannah, Richmond Hill, Pooler, Rincon, Baxley, Hilton Head, Hinesville, and Statesboro. SouthCoast Health offers comprehensive medical services including: Family Medicine, Internal Medicine, Pediatrics, Allergy and Asthma, Cardiology, Endocrinology, Eye Care, Imaging, Infectious Diseases, Nephrology, Neurology, Physical Therapy, Podiatry, Sleep Medicine, Surgery, Clinical Trial Research Studies, Diabetic Self-Management Training Sessions, Dietetic Counseling, Laboratory Services, Massage Therapy, Optical Shop, Pharmacy, and Urgent Care.