What Causes Heart Disease?
Wednesday, February 1, 2023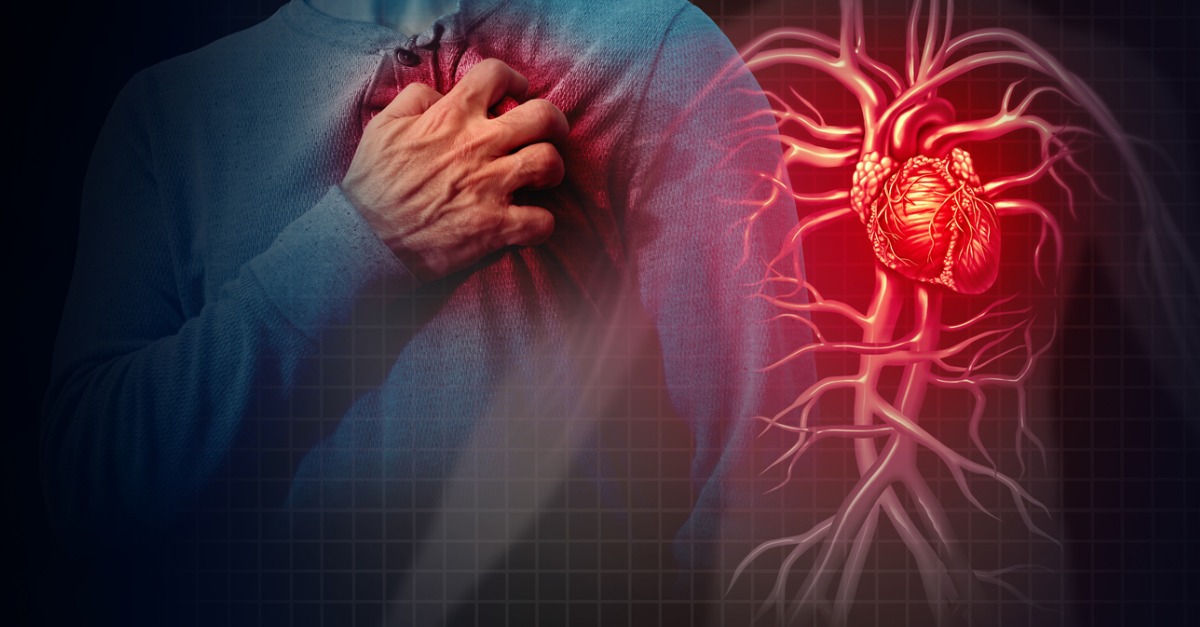 A healthy heart can bring incredible benefits. These include enhancing longevity, preserving lifestyles, decreasing depression, and diminishing the risk of dementia in later years.
The CDC states that in the United States, one in five deaths are linked to heart disease. Coronary heart disease is the most common cause. Currently 805,000 heart attacks strike Americans annually, and among those, one in five are silent.
Changing your lifestyle can prevent and reverse certain types of heart disease. Below are five common risk factors associated to heart disease:
High blood pressure can be caused or worsened by an unhealthy lifestyle. Poor exercise habits with a lack of physical activity, as well as diets high in salt, fat, and cholesterol are important factors in the development of high blood pressure, also known as hypertension. High blood pressure is a sign that the blood is exerting too much pressure on arterial walls, leading to strain and damage. This damage can present as inflammation, plaque accumulation, and hardening of the arteries. As a result, the heart must work harder to compensate and provide circulation to the body.
Hypertension is a leading cause of heart disease and stroke and often seen more prominently in families with a history of cardiovascular disease.
Cholesterol is a waxy compound used to build healthy cells. It is a necessary component of our cells. However, high levels of low-density lipoprotein (LDL) cholesterol elevate cardiovascular risk. Excessive LDL levels in the bloodstream can cause fatty deposits to form in arteries that can impede the flow of blood. If these deposits break, it may cause a heart attack or stroke.
Diabetes is when the pancreas is not producing enough insulin to regulate blood sugar levels, leading to sugar build up in the bloodstream. Unregulated blood sugar levels can damage blood vessels and increase the risk of strokes and heart attacks.
Compared to people who do not have diabetes, adults with diabetes are twice as likely to have heart disease or a stroke. According to the Mayo Clinic, more than two in three people with diabetes have high blood pressure.
Smoking is another major cause of heart disease and causes one out of every four deaths from heart disease, according to the 2014 Surgeon General's Report on smoking and health. Smoking raises triglycerides and lowers high-density lipoprotein (HDL) cholesterol, also known as good cholesterol. Smoking can cause the blood to become sticky and damage cells that line the blood vessels. This injury to the blood vessels increases the buildup of plaque and blood clots in blood vessels.
Inactivity and diets high in saturated fats, trans fats, salt, and cholesterol can cause fatty deposits to build up in the arteries, leading to high blood pressure, diabetes, and obesity.
Not only does physical inactivity and an unhealthy diet cause heart disease, but both can also contribute to one's likelihood of developing other heart disease risk factors.
Small changes to your lifestyle can bring huge rewards. Physicians at SouthCoast Health are eager to assist you in creating a personalized plan to help you achieve your health goals. To make an appointment, visit us online or call 912.691.3600.
---
Whether you are looking for a primary care doctor or a pediatrician, or another medical specialist, SouthCoast Health has you covered with its wide range of world-class healthcare services, available throughout the Coastal Empire and Lowcountry. SouthCoast Health has 120 physicians and medical professionals in 18 locations in Savannah, Richmond Hill, Pooler, Rincon, Baxley, Hilton Head, Hinesville, and Statesboro. SouthCoast Health offers comprehensive medical services including: Family Medicine, Internal Medicine, Pediatrics, Allergy and Asthma, Cardiology, Endocrinology, Eye Care, Imaging, Infectious Diseases, Nephrology, Neurology, Physical Therapy, Podiatry, Sleep Medicine, Surgery, Clinical Trial Research Studies, Diabetic Self-Management Training Sessions, Dietetic Counseling, Laboratory Services, Massage Therapy, Optical Shop, Pharmacy, and Urgent Care.