Prostate Cancer: Symptoms, Causes, and Treatment
Wednesday, September 13, 2023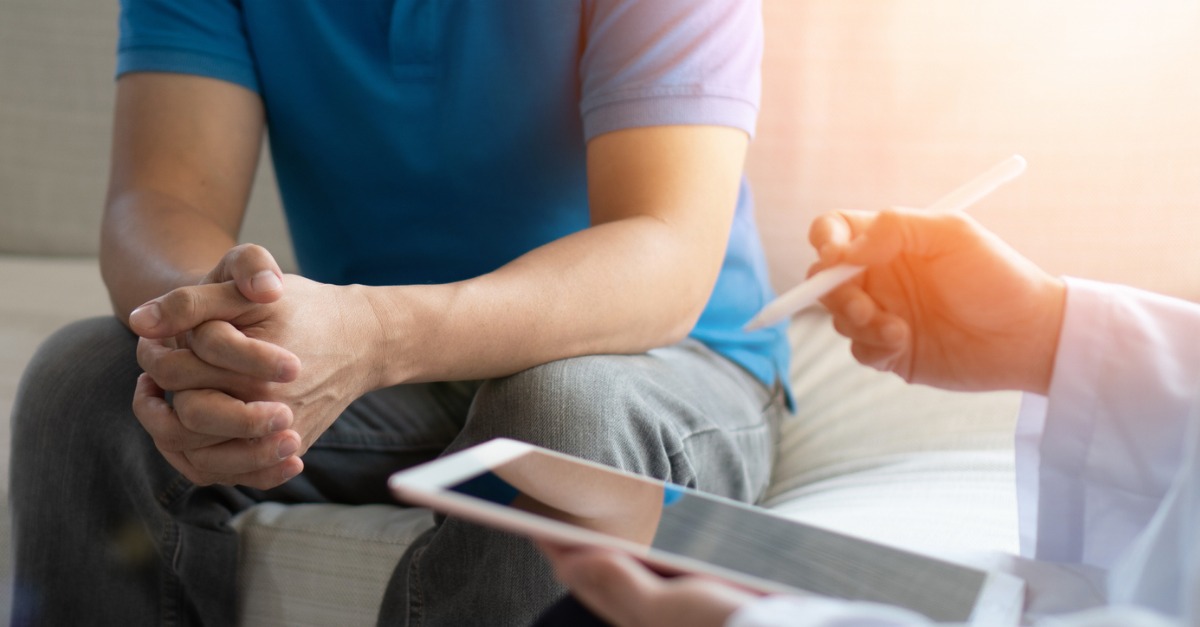 Prostate cancer is the most common cancer in U.S. men aside from skin cancer, affecting at least one in eight men during their lifetime. While this type of cancer often grows slowly and responds well to treatment, early detection is key to successful outcomes. And because it all starts with education, here's what everyone should know about prostate cancer.
What Are the Symptoms of Prostate Cancer?
The prostate is a small gland located near a man's urethra, responsible for producing seminal fluid. Prostate cancer develops when abnormal DNA changes develop in the gland: irregular cells form a tumor, which can grow and spread.
Not everyone who has prostate cancer will develop symptoms, especially in its early stages. For people who do present symptoms, signs of prostate cancer could include:
Discomfort during urination
Difficulty urinating or emptying your bladder
Blood in your urine or semen
Discomfort during ejaculation
Persistent pain in your back, pelvis, or hips
What Causes Prostate Cancer?
As with many types of cancer, there isn't a definitive cause for prostate cancer. There do appear to be certain factors that can increase your risk, however. One risk factor is age, as most cases develop in men over 50. Your family health history can also affect your individual risk profile. Having a blood relative who has had prostate cancer or a family history of genes that increase breast cancer risk (BRCA1 or BRCA2) also increases the risk of prostate cancer. Finally, prostate cancer occurs more frequently in Black people and people who are obese.
How Is Prostate Cancer Treated?
There are several treatment options for prostate cancer. Determining the right course depends largely on the stage of cancer. Doctors determine these stages based on prostate cancer's extent, your prostate-specific antigen (PSA) levels, and the Gleason score, which predicts the cancer's potential aggressiveness.
When prostate cancer is contained to your prostate (stages I to III), doctors also use risk groups to further inform treatment options. These groups are determined based on the factors mentioned above, as well as biopsy results and tumor growth. Here are some ways prostate cancer can be treated, depending on your risk group.
Active Surveillance
Also known as watchful waiting, this approach may be recommended for cancers that are expected to grow slowly or for patients with a life expectancy of less than 10 years. In this method, doctors hold off on immediate treatment and instead monitor the cancer with routine imaging exams and PSA level testing.
Surgery
For patients in higher risk groups, surgery may be recommended. In a radical prostatectomy, surgeons remove your entire prostate. The procedure can often be performed laparoscopically, which involves smaller incisions than open surgery. In either case, a prostatectomy will require the use of a catheter to drain urine during recovery, as well as physical therapy to repair pelvic floor muscles.
Depending on pathology results following the procedure, doctors may also recommend radiation therapy or hormone therapy. Because cancer cells depend on testosterone to grow, hormone therapy that blocks or halts the production of testosterone can slow their growth.
Although prostate cancer can be slow-growing, the importance of early detection cannot be overstated. The U.S. Preventive Services Task Force offers prostate cancer screening recommendations based on factors such as age, risk level, and life expectancy. While there have been some concerns about false positives, the potential to catch prostate cancer when it's localized or regional – at which point there is a five-year life expectancy of over 99% – is worth the potential risks for most patients.
To discuss your individual risk profile and screening recommendations, schedule an appointment with one of our providers. Our team comprises both specialists and primary care doctors to ensure every aspect of your health is managed collaboratively and comprehensively. Explore our directory of doctors online or call 912-691-3600 to schedule an appointment.
---
Whether you are looking for a primary care doctor or a pediatrician, or another medical specialist, SouthCoast Health has you covered with its wide range of world-class healthcare services, available throughout the Coastal Empire and Lowcountry. SouthCoast Health has 120 physicians and medical professionals in 18 locations in Savannah, Richmond Hill, Pooler, Rincon, Baxley, Hilton Head, Hinesville, and Statesboro. SouthCoast Health offers comprehensive medical services including: Family Medicine, Internal Medicine, Pediatrics, Allergy and Asthma, Cardiology, Endocrinology, Eye Care, Imaging, Infectious Diseases, Nephrology, Neurology, Physical Therapy, Podiatry, Sleep Medicine, Surgery, Clinical Trial Research Studies, Diabetic Self-Management Training Sessions, Dietetic Counseling, Laboratory Services, Massage Therapy, Optical Shop, Pharmacy, and Urgent Care.