When Should You See a Podiatrist?
Wednesday, July 5, 2023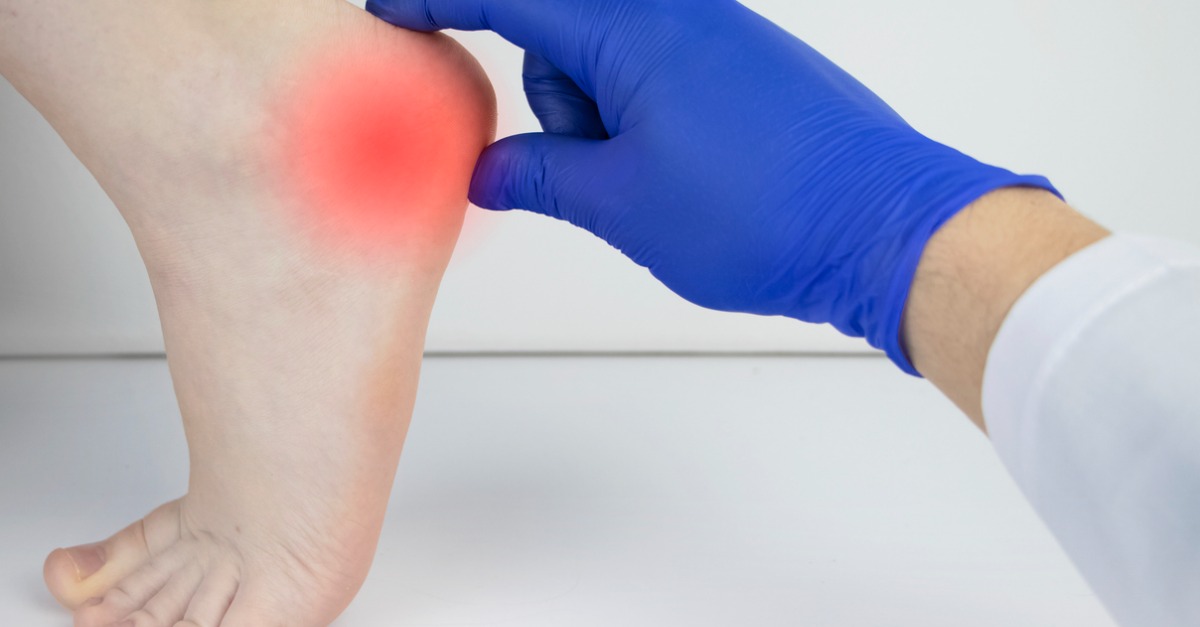 Podiatrists are physicians and surgeons who specialize in diagnosing and treating conditions of the feet and ankles. While there may be some overlap between the conditions your general practitioner can treat, and those overseen by a podiatrist, there are certain situations that call for the expertise of a foot specialist. Here are some to consider.
When to See a Podiatrist
Foot Pain
Your foot is a complex body part composed of more than 26 bones, 33 joints, and over a hundred tendons, muscles, and ligaments. When you're experiencing foot discomfort, any one of these features — and sometimes a combination of them — may be the culprit. From fractures to arthritis, gout, and plantar fasciitis, there are a number of conditions that may be causing your pain. A specialist who's well-versed in these issues should diagnose and recommend treatment for them.
Diabetes Management
Foot complications are common for those with diabetes. Elevated blood sugar levels can cause specific damage to the nerves and blood vessels of your feet. Some people also experience diabetic neuropathy, which is nerve damage that can cause loss of sensation in one or both feet.
Coupled with impeded healing abilities, these issues can cause even seemingly minor foot injuries like small cuts to become larger issues, like ulcers. Podiatrists offer support for diabetic patients to minimize the risk of complications, learn how to care for their feet properly, and enjoy proper foot support.
Corns, Calluses, and Bunions
Corns and calluses are areas of built-up dead skin. They can cause foot discomfort, and may even affect your ability to wear certain shoes. If they're bothersome, a podiatrist can remove them safely using a surgical blade.
Bunions, on the other hand, are bony bumps that form at the base of your big toe joint. These, too, can cause discomfort. Treatments such as padding or supportive devices are more commonly used, though surgery is also an option your podiatrist may recommend, if needed.
Infections
Athlete's foot and other fungal infections can worsen when left unaddressed. If you have thick, discolored toenails, persistent itching, or other signs of a foot fungus that don't respond to over-the-counter medications, it's time to see a podiatrist. These specialists can provide a prescription-strength solution to remedy the issue and help address the root cause of the infection. They can also check for signs of a bacterial infection, which would require antibiotics to eradicate.
Sprains, Strains, or Fractures
If you suspect a broken foot or ankle, your first line of treatment may be the emergency room or urgent care. After receiving initial emergency treatment, however, it's worthwhile to see a podiatrist. They can make adjustments to your cast, and recommend specific treatment measures like physical therapy to facilitate the best possible healing and a full recovery.
Here at SouthCoast Health, we take an integrated approach to healthcare to ensure all of your wellness needs are met by a collaborative team of providers. In addition to general practitioners, our network also includes specialists in podiatry, physical therapy, nephrology, and more. Whether you're looking to make a full recovery from a previous foot injury or you're seeking ways to prevent complications from diabetes, our providers are here to help. Browse through our network of doctors online or call 912-691-3600 for appointments.
---
Whether you are looking for a primary care doctor or a pediatrician, or another medical specialist, SouthCoast Health has you covered with its wide range of world-class healthcare services, available throughout the Coastal Empire and Lowcountry. SouthCoast Health has 120 physicians and medical professionals in 18 locations in Savannah, Richmond Hill, Pooler, Rincon, Baxley, Hilton Head, Hinesville, and Statesboro. SouthCoast Health offers comprehensive medical services including: Family Medicine, Internal Medicine, Pediatrics, Allergy and Asthma, Cardiology, Endocrinology, Eye Care, Imaging, Infectious Diseases, Nephrology, Neurology, Physical Therapy, Podiatry, Sleep Medicine, Surgery, Clinical Trial Research Studies, Diabetic Self-Management Training Sessions, Dietetic Counseling, Laboratory Services, Massage Therapy, Optical Shop, Pharmacy, and Urgent Care.