Winter Skin Care Tips for Kids
Tuesday, November 14, 2023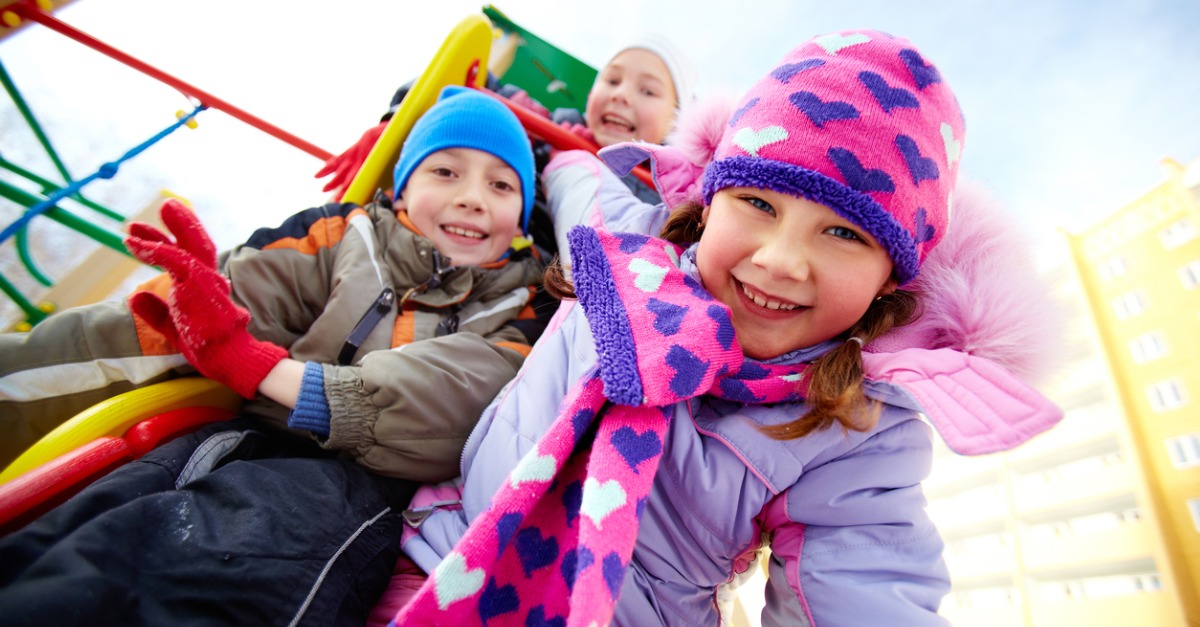 Dry, cold air can take its toll on skin. But the effects of winter weather are even more pronounced in children, who have thinner, more sensitive skin than adults. Itchy and irritated skin isn't fun for anyone, so be sure to keep children's skin safe with these simple tips.
Make Bath Time Brief
Most little ones love playing in the water, but try to keep bath time short and sweet this season. Being in the water too long can strip the skin of its natural oils and lead to dryness. Since winter air contains less moisture, a long bath is more likely to cause irritation right now. The same goes for hot water, so keep the temperature lukewarm.
Consider a Humidifier
Humidifiers are a simple yet effective way to give your child's skin an extra moisture boost in winter. By adding more moisture into your living environment, you can reduce the rate of transepidermal water loss, so your child's skin will stay hydrated for longer.
Run a humidifier in your child's room at night when they're sleeping for the greatest benefit. Be sure to place the device at least several feet away from their sleep space, far out of reach. Clean and inspect the device for mold frequently.
Prevent Chapped Lips
Chapped lips are a common wintertime woe for people of all ages. In little ones, the problem is worsened by the fact that they may lick their lips to alleviate the irritation, creating a constant (and uncomfortable) cycle of evaporation. Applying lip balm is the simplest way to treat and prevent redness and irritation. Reach for petroleum jelly instead of a wax-based product: the formula is mild and has no irritating additives, and seals in moisture more effectively.
Moisturize
Speaking of moisturizing, don't forget to apply a hydrating solution to the rest of your child's skin, too. Their hands may be especially prone to redness or cracking as they tend to get the most winter weather exposure. Swap out lightweight lotions for a thicker cream in the winter, which will help protect the skin barrier and lock moisture in for longer.
Dress Them Appropriately
Wrangling a toddler into a winter jacket can be challenging, and pleading with a teen to wear heavier layers isn't easy, either. Hold strong on this boundary, though: dressing appropriately for chilly weather can help to prevent skin issues like wind burn, or in extremely cold temperatures, even frostbite. It's always better to bundle up and then have to remove layers, than to have insufficient protection.
Apply Sunscreen
Even on cloudy or cold days, UV rays can cause skin damage. Long-term sun exposure increases skin cancer risk, and immediate discomforts can include painful sunburns and blisters. Family ski trips, winter walks, and every other outdoor activity calls for SPF of 30 or higher with both UVA and UVB protection.
Skin care is an important aspect of children's wellness, but it's only one part of comprehensive pediatric care. For a provider who cares for your child in a welcoming environment, turn to SouthCoast Health. Our pediatric walk-in clinics conveniently offer urgent care for your little one when they need it most. Review our full list of pediatric services, or call 912-691-3600 for appointments.
---
Whether you are looking for a primary care doctor or a pediatrician, or another medical specialist, SouthCoast Health has you covered with its wide range of world-class healthcare services, available throughout the Coastal Empire and Lowcountry. SouthCoast Health has 120 physicians and medical professionals in 18 locations in Savannah, Richmond Hill, Pooler, Rincon, Baxley, Hilton Head, Hinesville, and Statesboro. SouthCoast Health offers comprehensive medical services including: Family Medicine, Internal Medicine, Pediatrics, Allergy and Asthma, Cardiology, Endocrinology, Eye Care, Imaging, Infectious Diseases, Nephrology, Neurology, Physical Therapy, Podiatry, Sleep Medicine, Surgery, Clinical Trial Research Studies, Diabetic Self-Management Training Sessions, Dietetic Counseling, Laboratory Services, Massage Therapy, Optical Shop, Pharmacy, and Urgent Care.