Liver Health: When It's Time to Consult Your Primary Provider
Friday, September 29, 2023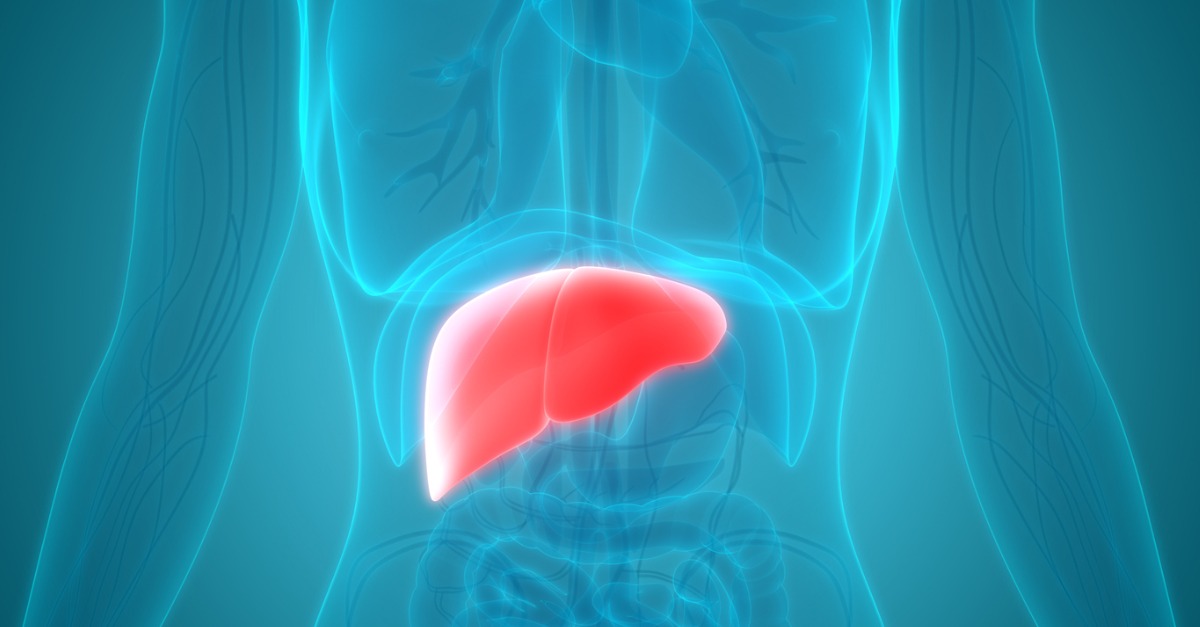 Your liver is probably a body part you don't think about too often. When it's functioning properly, this vital organ mostly goes overlooked. Yet, when signs of an issue develop, getting your liver checked should be elevated in terms of priority. Here are some warning signs of a liver problem that warrant an appointment with your primary care provider.
Liver Health 101
Your liver is the largest organ in your body. Roughly the size of a football, it sits to the right of your stomach, beneath your ribs. Its job is to remove natural waste, as well as toxins such as alcohol or drugs. The liver also converts food into energy your body uses to thrive, and can even control how and when these nutrients are delivered to different parts.
While your liver can heal itself, and function even if part of it has become damaged, complete liver failure is deadly without emergency treatment. Acute liver failure is rare, but most liver issues tend to happen gradually over time.
There are several factors that can affect liver health, including disease like hepatitis, or chronic alcohol use. Many liver conditions are preventable, but a common one, nonalcoholic fatty liver disease, is on the rise. Risk factors for this condition include high blood pressure, high cholesterol, and prediabetes or type 2 diabetes. The good news is that it can often be reversed, but it's important to stay in tune with your liver to watch for signs of an issue.
Signs of a Possible Liver Problem
Liver disease won't always present symptoms. When it does, you may notice:
Discomfort and swelling in your abdomen
Swelling of your legs and ankles
Dark-colored urine
Pale stools
Nausea, vomiting, or loss of appetite
Yellowing of your eyes and skin, known as jaundice
Increased bruising
Ongoing fatigue
When to See Your Doctor About Your Liver Health
Should you notice any of the symptoms above, it's time to schedule an appointment to discuss your liver health. Sometimes, symptoms of liver conditions can present similarly to those caused by other conditions. Our providers can get to the bottom of your symptoms to form an accurate diagnosis and create an individualized treatment plan.
For example, we may prescribe a liver panel test to gain insights into your liver function. Imaging or other testing may then be used for a more detailed look into your liver health. Even if you don't present symptoms of liver issues, you may be advised to go for liver function tests if you have certain risk factors, such as:
Alcohol use disorder
A family history of liver disease
Exposure to a hepatitis virus
A history of taking medications that could cause liver damage
In some cases, liver issues may be treated with lifestyle changes alone, such as stopping alcohol use or losing weight, paired with close monitoring of your liver health.
If you have any concerns about your liver health or other aspects of your wellness, schedule an appointment to discuss them with one of our doctors. In addition to a compassionate team of primary care physicians, we also have providers across 20 specialties. Browse through our extensive online network, or reach out to us by phone at 912-691-3600.
---
Whether you are looking for a primary care doctor or a pediatrician, or another medical specialist, SouthCoast Health has you covered with its wide range of world-class healthcare services, available throughout the Coastal Empire and Lowcountry. SouthCoast Health has 120 physicians and medical professionals in 18 locations in Savannah, Richmond Hill, Pooler, Rincon, Baxley, Hilton Head, Hinesville, and Statesboro. SouthCoast Health offers comprehensive medical services including: Family Medicine, Internal Medicine, Pediatrics, Allergy and Asthma, Cardiology, Endocrinology, Eye Care, Imaging, Infectious Diseases, Nephrology, Neurology, Physical Therapy, Podiatry, Sleep Medicine, Surgery, Clinical Trial Research Studies, Diabetic Self-Management Training Sessions, Dietetic Counseling, Laboratory Services, Massage Therapy, Optical Shop, Pharmacy, and Urgent Care.