Your Guide to a Fun and Healthy Summer
Friday, June 2, 2017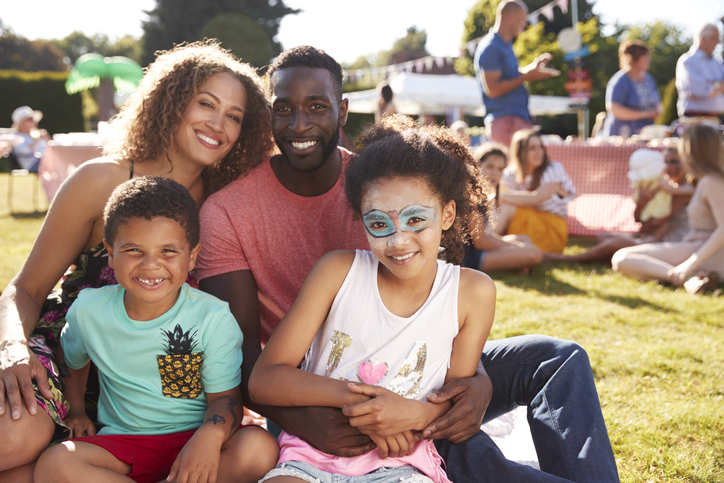 If you and your family are out and about enjoying the summer, SouthCoast Health has tips to help everyone enjoy the summer while also being safe!
"With more time out in the sun, more trips to the beach and pool, and the reemergence of unhealthy summer treats, summer is often a time where we see a lot of healthy people fall prey to bad habits that could negatively affect them later in life," SouthCoast Health Family Medicine physician Dr. Troy Murphy explained.
To ensure you and your family stay on a healthy track this summer, we're touching on four key areas to keep in mind:
Skin protection
While spending more time outside under the sun is a great way to enjoy the summer, overexposure to the sun's rays can lead to problems such as sunburn and skin cancer. Keep your skin safe while also enjoying the beautiful weather by doing the following.
Wear the right sunscreen. Use sunscreen with sun protective factor (SPF) of 15 or higher, with both UVA and UVB protection. Remember that sunscreen fades off, especially if you are enjoying the water or sweating in a high-intensity activity. Reapplying every two hours is a great rule of thumb to follow. Not many people know that if your sunscreen gets too warm, it could lose its effectiveness. Keep your sunscreen in a cool place, and check its expiration date before using.
Wear protective clothing. If at all possible, consider wearing a t-shirt while out enjoying the sun, especially something that is dark and dry. A typical T-Shirt has an SPF rating lower than 15, so you will need additional protection. It's also important to wear sunglasses to protect your eyes from the UV rays and reduce the risk of cataracts. Look for sunglasses that block both UVA and UVB rays.
Seek shade. Finding a place to sit in the shade, whether that means using an umbrella during a beach day or resting under a tree while hiking, will reduce your risk of skin damage and skin cancer.
2. Water safety
One of the most popular places to visit during the summer season is the pool or the beach. Both are ideal for relaxation and fun, but both also have their hidden dangers. Some of these water safety reminders you may already know, but others may not be as obvious.
Swim with a buddy. A lot can go wrong if you're swimming, especially in a place like the ocean where little is controlled. Swimming with someone else can avoid disasters, such as cramping or being swept up in rip currents.
Rip currents. If you are caught in a rip current, swim parallel to shore until you escape the current, and then swim back to shore. It's imperative not to panic or struggle against the current. Conserve your energy until you're safely back on land.
Drowning can be quick and quiet. Contrary to popular belief, when someone is drowning, they aren't always splashing and calling for help. Drowning can often go unnoticed until it's too late. Make sure to be diligent when loved ones are in the water, whether they be children or adults. Even experienced swimmers are in danger of drowning.
3. Healthy summer diet
For many people, summertime brings neighborhood barbecues, trips to the ice cream shop, and sugary refreshing beverages. You can still enjoy these summertime treats, but don't forget to eat your veggies and fruits as well. You can even use your plate as a guide to help keep your portions in check! Fill one-fourth of your plate with fruit and grains, while splitting the other three-fourths between protein and veggies.
Another great tip for maintaining a healthy summer diet is opting for water over soda, juice, or other sugar-filled beverages. Dehydration in these hot summer months can lead to serious health problems, such as exhaustion or even heat stroke. Avoid these issues by making water your drink of choice this summer!
4. Safety while traveling
Before hitting the road or traveling across the world, make sure that everyone in your family is up to date on their yearly check-ups and vaccines. This will not only give you peace of mind while traveling, but it also helps to prevent health emergencies that could be difficult to manage when you're far away from your regular physician.
Summer is a season made for enjoying the weather and spending time with family and friends. Follow these tips to ensure that you and your family have safe and happy memories. If you do run into any summertime health issues, click here to schedule an appointment with a SouthCoast Health Family Medicine physician.
---
Whether you are looking for a primary care doctor or a pediatrician, or another medical specialist, SouthCoast Health has you covered with its wide range of world-class healthcare services, available throughout the Coastal Empire and Lowcountry. Founded in 1996, SouthCoast Health has 120 physicians and medical professionals in 17 locations in Savannah, Richmond Hill, Pooler, Rincon, Baxley, Bluffton, Hilton Head, Hinesville, and Statesboro. SouthCoast Health offers comprehensive medical services including: Family Medicine, Internal Medicine, Pediatrics, Allergy and Immunology, Cardiology, Endocrinology, Eye Care, Imaging, Infectious Diseases, Nephrology, Neurology, Physical Therapy, Podiatry, Sleep Medicine, Surgery, Clinical Trial Research Studies, Diabetic Self-Management Training Sessions, Dietetic Counseling, High Risk Breast Cancer Clinic, Laboratory Services, Massage Therapy, Optical Shop, Pharmacy, and Urgent Care.