Landmark Achievements in SouthCoast Health History
Monday, August 2, 2021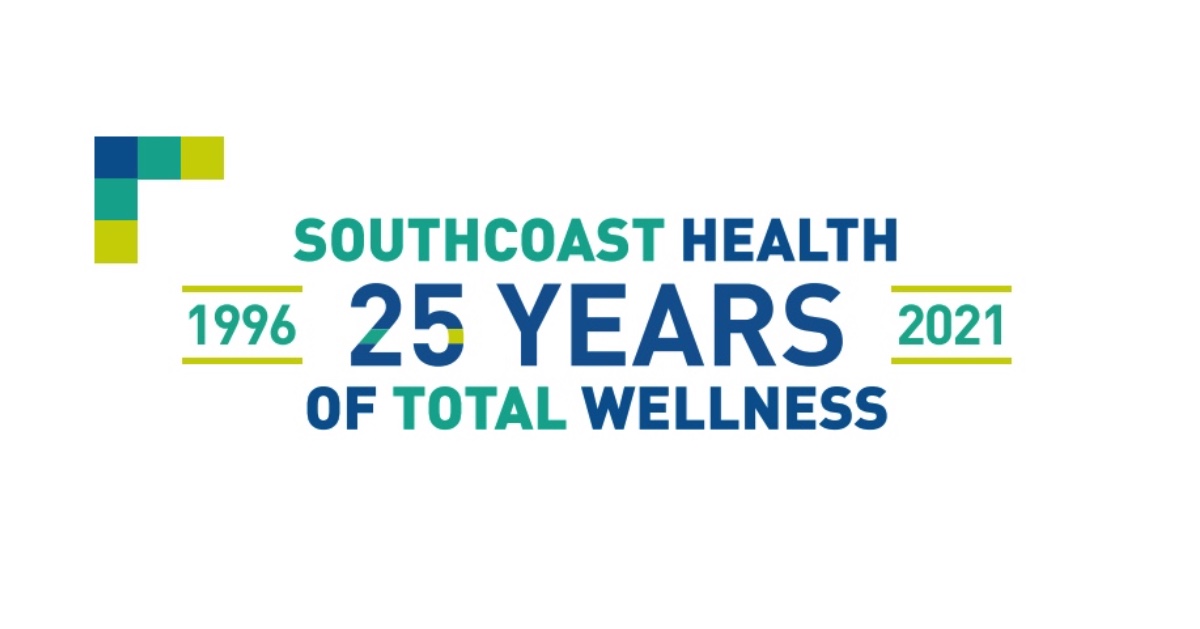 When a group of Savannah physicians joined forces to form SouthCoast Health in 1996, little did they know what a significant impact the organization would have on the healthcare landscape of the Lowcountry and Coastal Empire of Georgia and South Carolina. Throughout its existence, SouthCoast Health has had its share of achievements, advancements, accolades. The following are just a few of its greatest hits from the past 25 years.
United Way Turkey Trot
SouthCoast Health continues to focus on giving back to the community. A prime example is its involvement in the United Way Turkey Trot. SouthCoast has been serving as the title sponsor of this annual four-mile road race since the event began in 2009. Taking place each Thanksgiving, the United Way Turkey Trot steps off in Daffin Park and winds its way through the streets of Savannah. The purpose of the race is to raise money for Savannah-area causes and charities through United Way. This stays in step with SouthCoast Health's desire to promote wellness. "Our mission is to ensure better living for those we can impact," says SouthCoast Health CEO John Marrero, "and the United Way Turkey Trot does just that."
Electronic Medical Records
Although they're standard practice today, Electronic Medical Records were still uncommon in the early 2000s. With multiple locations and a growing roster of specialists and primary care physicians, SouthCoast Health recognized the importance of this system and became the first in the region to utilize Electronic Medical Records. Moving patient medical records into a single platform allowed SouthCoast the ability to provide uniform medical treatment. If a patient visited any SouthCoast Health-related practice, the provider would now have full access to that patient's medical records and history. This transformed SouthCoast Health by uniting all departments and providing a higher level of efficiency and comprehensive care.
State-of-the-Art Breast Cancer Prevention and Treatment
Advancements in breast care inspired SouthCoast Health to passionately pursue best practices in the field. As the first in the region to offer 3D mammography, SouthCoast saw it become a major game changer in the breast cancer screening process. Not only has it increased the amount of breast cancer detection, but its clearer imaging has lowered the call-back rate for additional screening. If a concern arises, SouthCoast Health offers a stereotactic 3D-guided breast biopsy. This minimally-invasive procedure uses 3D mammography and X-ray imaging to gather tissue samples from a breast abnormality.
In an effort to help lead the charge in breast cancer prevention and treatment, SouthCoast Health launched its High Risk Breast Cancer Clinic. Led by Dr. Christa Jillard, this multidisciplinary team of medical experts -surgeons, medical/radiation oncologists, radiologists, and genetic counselors- came together to help further breast cancer surveillance, cancer risk reduction, and patient education and advocacy.
Additionally, Dr. Jillard was the first to bring hidden scar surgery to Savannah. This specialized approach to a mastectomy or lumpectomy finds the surgeon placing the incision in a location that is hard to see, so the scar is not visible when the incision heals. As a result, the patient has little to no visible reminder of the surgery or their cancer.
NCQA Diabetes Recognition
SouthCoast Health strives to provide best-in-class care to its patients, and the organization continues to receive acclaim for its work. This includes consistently appearing in Savannah Magazine's Best of Savannah issue and South Magazine's Greatest Health Professionals issue, and receiving awards from the Bryan County News, the Coastal Courier, and others. A highlight among SouthCoast Health's many acknowledgements was becoming part of the National Committee for Quality Assurance's (NCQA) Diabetes Recognition Program. It recognizes clinicians who use evidence-based measures to provide quality care to their patients with diabetes. This recognition makes SouthCoast part of an elite group publicly recognized for providing the highest level of diabetes care. The program provides recognized clinicians with tools to help enhance this care even further.
Partnership with Privia Health
In 2019, SouthCoast entered a partnership with Privia Health, a network of more than 2,000 providers in multiple states. Privia helps physician groups and other healthcare organizations take their delivery experience to the next level. Additional technology and IT support allows SouthCoast to put programs in place to better serve their patients. This includes a new and improved patient portal, the ability to schedule appointments online, and the expansion of telehealth. This relationship allows SouthCoast Health to continue operating with autonomy as a trusted healthcare brand, while taking advantage of Privia's approach to patient engagement.
Navigating the COVID-19 Pandemic
As the COVID-19 pandemic began making an impact on Savannah, SouthCoast Health faced the challenge by swiftly pivoting and continuing to provide its trademark care without interruption. SouthCoast immediately ramped up its telehealth offerings, while conveying the importance of maintaining preventative appointments and seeking healthcare assistance for non-COVID-19 illnesses.
After becoming the first provider in the community to offer a drive-up, mobile COVID-19 testing facility, SouthCoast was one of the first to offer the COVID-19 vaccine when it was available to seniors and also when it was available to pediatric patients. In addition, SouthCoast Health partnered with Georgia Southern, Gulfstream, Hospice Savannah, Healthy Savannah, United Way of the Coastal Empire, and the city of Savannah to open and operate a mass vaccination site on the Southside of Savannah.
---
Whether you are looking for a primary care doctor or a pediatrician, or another medical specialist, SouthCoast Health has you covered with its wide range of world-class healthcare services, available throughout the Coastal Empire and Lowcountry. Founded in 1996, SouthCoast Health has 120 physicians and medical professionals in 17 locations in Savannah, Richmond Hill, Pooler, Rincon, Baxley, Hilton Head, Hinesville, and Statesboro. SouthCoast Health offers comprehensive medical services including: Family Medicine, Internal Medicine, Pediatrics, Allergy and Asthma, Cardiology, Endocrinology, Eye Care, Imaging, Infectious Diseases, Nephrology, Neurology, Physical Therapy, Podiatry, Sleep Medicine, Surgery, Clinical Trial Research Studies, Diabetic Self-Management Training Sessions, Dietetic Counseling, Laboratory Services, Massage Therapy, Optical Shop, Pharmacy, and Urgent Care.